On Sale

Value Packs

New Products

All Products

Catalog

Our Store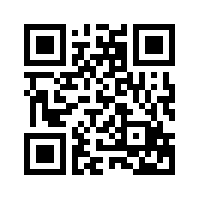 Special of the Week

Sale price good through Tuesday, May 28, 2013
Limit: One per customer
HiTorque Micro Mill, Solid Column 2MT Spindle

Most powerful mill in its class & most low-speed torque in its class
No gears in spindle drive
#2 Morse taper spindle
The LittleMachineShop.com HiTorque Micro Mill is the best in its class. It has the most power, most torque, and a larger table than other mills in its class.

The 250 Watt brushless spindle drive motor provides tremendous low-end torque. And you can vary the speed from 100 RPM to 5000RPM continuously. There are no gears or belts to shift. And, with no gears, the HiTorque Micro Mill is the quietest in its class.

The large mill table provides 50% more width than other micro mills. The resettable feed dials allow you to zero them at any point.

The HiTorque Micro Mill has a drill press handle for drilling. It also has Z-axis fine feed with 0.001" resolution for milling operations.

This is a version of the SIEG SX1P Micro Mill.

More information about this product

Want to get an email notification every time we have a weekly special? Then click here to join our mailing list.
---
Check These Other Featured Products
Personal CNC milling machine
Vector technology spindle drive 1100W continuous, 2800W peak
Table size: 34" x 9.5"
Travel: 18" x 9.5" x 16.25" (X, Y, Z)
High performance stepper motors with microstepping drivers

Subscription for 4 digital issues
Download to your computer or tablet
Save and print as desired
2 formats: horizontal for easy reading and vertical for printing
Same price worldwide

Complete set of C4 lathe accessories
Fully equip your C4 lathe
Steadies, centers, chucks,faceplate and dogs

Everything you need to get started with your Atlas/Craftsman 6" lathe
A2Z CNC Quick change tool post set for Atlas/Craftsman 6" lathe
1/2" Capacity tailstock drill chuck and center drills
Turning, boring and cut-off tools

Starrett machinist's improved level
Starrett catalog number 98-12
Ground and graduated main vials
Cross test vial and plumb vial
0.005" per foot (0.42 mm per meter) accuracy