Resolution: 0.0005"
Accuracy +/-0.001"
Repeatability: 0.0005"
Solid aluminum base, stainless steel beam
Large LCD Display, Inch, Metric and Fractions

32 oz. bottle with applicator top

Quick change tool post set for lathes with up to 8" swing
0XA, or series 000 size (60% of AXA size)
Includes five steel tool holders
Horizontal Cut-off tool holder
Fits all 7x10 to 7x16 mini lathes

LittleMachineShop.com focuses on replacement parts and accessories for 7x10, 7x12, 7x14, and 7x16 Lathes; Mini Mills; and Micro Mills.
We stock every part for the mini lathes, mini mills, and micro mills from LittleMachineShop.com, Micro-Mark, Grizzly, Harbor Freight, BusyBee, and Clarke. Go ahead: break any part on your machine. We have a replacement. Our Replacement Parts page makes it easy to find the part you need. We even have the parts diagram if you don't know the name of the part.
Join Our E-Mail List
We'll let you know about new products and special offers for preferred customers. Like you, we hate spam. Here's our pledge to you:
We won't overload your inbox. Don't expect to see more than about two messages per month. (Once a week if you sign up for our Weekly Special email.)

We won't use your address for any other purpose or release it to anyone else for any reason.

We'll promptly honor all "unsubscribe" requests.
Sound okay? Then click here to join.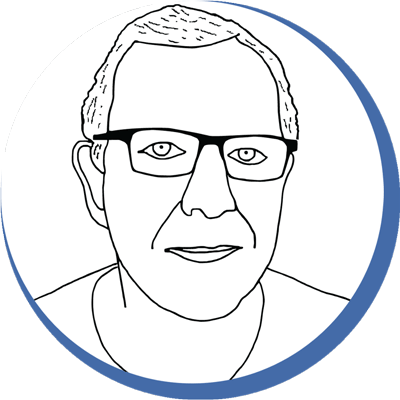 Chris' Tips
Experience has taught me a lot of tips, tricks, and workarounds for using mini lathes and mini mills. Throughout the product pages on this site, look for "Chris' Tips," where I share these little pearls of wisdom.

--Chris Wood, Founder
Payment Options
We accept credit and debit card payments through a secure server.
We accept payments via PayPal.
We accept personal checks, company checks and money orders.
Read more about our payment options.

International Orders

We ship machines to the US and Canada. We ship everything but machines to most parts of the world. You can place your order on our Web site and choose an appropriate shipping method. The total cost of your order, including shipping and handling, is displayed on the Shopping Cart page before you commit to placing the order.
What our customers say:
"Thanks for the excess cost shipping refund on my order this morning. Very few businesses would do that. Much appreciated and it's one of the reasons I recommend your business to people."
Robert G, 10-Jul-2019
What's New!
COVID-19 Update
Subtitle: Why We're Out of Stock
The past year has been challenging for everybody. One of our challenges -- as many of you have noticed -- is keeping popular items in stock. It all goes back to the pandemic. Since it began nearly a year ago, factory production schedules have been erratic, held up by shortages of components at some times and workers at other times. Then, even when they're able to build product, shipping has become a huge bottleneck. The number of sailings from Asia has been cut, making it difficult to book space on a ship. And once product arrives in Los Angeles, there aren't enough available trucks to get containers delivered quickly. At each of these steps -- component manufacturing, factory assembly, shipping, and trucking -- we're seeing unprecedented delays, and they often compound, with one delay causing another.
How to Get the Products You Want
If the item you want is shown as out of stock, click the Notify Me button. We'll send you an email when we get the item in, so you'll be among the first to know.
If you receive a notification from us that a product is now in stock, decide quickly whether you still want to purchase the item. There's a good chance that we'll soon run out again.
Be aware that the "Estimated availability" shown on the product page and on this page is our best guess based on the current information we have from the supplier. But suppliers and shippers don't always notify us about delays, so that best guess can turn out to be wrong. But it's all we have.
Thanks for your patience and understanding. We're all hoping for that "return to normal" soon! Until then, wear a mask, wash your hands, keep your distance, and stay safe!
HiTorque Machines In Stock
We have these HiTorque machines in stock and ready for shipment.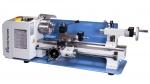 The 7350 HiTorque 7x16 Deluxe Mini Lathe incorporates all the goodness of our 5100 mini lathe, plus it includes an all-steel wedge-style quick change tool post set with five tool holders. In addition, the 7350 features digital readouts on the cross slide, compound rest, and tailstock quill, and it has metal handwheels instead of plastic.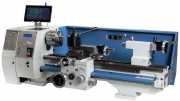 The 7550 HiTorque 8.5x20 Deluxe Bench Lathe has all the features of the 7500 bench lathe, plus it includes a DRO tablet that displays position of the carriage and cross slide; digital readouts on the compound rest and tailstock; an AXA quick change tool post set with five tool holders; anodized aluminum hand wheels, knobs, and levers with black anodizing in the hand wheels; and a full-length heavy-duty splash guard. In addition, the compound rest is modified to better accommodate a quick change tool post.
The 6700 HiTorque Large Bench Mill is our largest mill -- a significant step up in size, rigidity, and power compared to a mini mill, or even our bench mill. This benchtop mill provides an even larger table (29.1" x 7.1"), more travel, and more horsepower (1000W). A simple belt change switches between low range and high range, giving you continuously variable spindle speeds from 80-5000 rpm.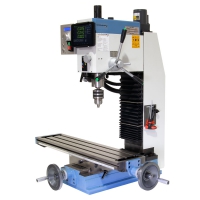 The 6750 HiTorque Deluxe Large Bench Mill is our top-of-the-line mill for home machinists. It has all the features of the 6700 HiTorque Large Bench Mill -- large 29.1"x7.1" table, powerful 1000W DC brushless spindle motor, and tapping mode, to name a few -- plus these deluxe features:
3-axis DRO with Bluetooth and 7" tablet display
Power head lift system
Electrically interlocked spindle lock
Machines Currently Not in Stock
The machine you're looking for isn't shown above? Here is a list of the machines that we don't have in stock at the moment, along with their expected in-stock dates:
5100 HiTorque Mini Lathe, January 22
7500 HiTorque Bench Lathe, March 15
4959 SIEG C3 Mini Lathe, January 22
4700 HiTorque Micro Mill, February 20
3990 HiTorque Mini Mill, February 20
4190 HiTorque Deluxe Mini Mill, January 22
6500 HiTorque Bench Mill, January 22
6550 HiTorque Deluxe Bench Mill, January 22
4962 SIEG X2D Mini Mill, January 22