Soft Jaws, 10" Lathe Chuck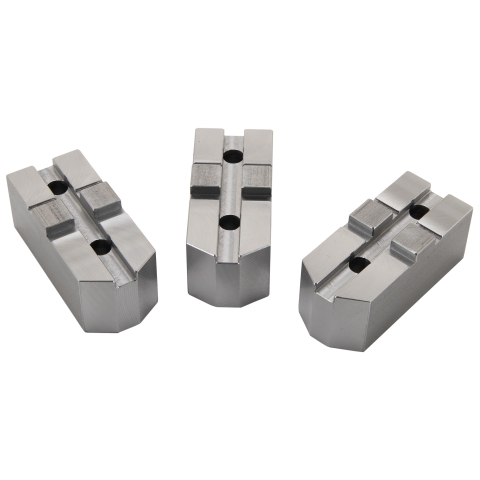 Set of 3 soft jaws
Fits 3-jaw 10" lathe chuck with two-piece jaws
Tongue & groove steel soft jaw set
Can be bored or turned to fit work piece
Supplies maximum concentricity on finish turning operations.
Can be bored or turned to fit workpiece.
Jaws can be hardened.
Chuck size is 10".
Groove width is 0.50".
Tongue width is 3/4".
Screw size is 1/2".
Hole space is 2.125".
Tongue to front is 1.22".
Tongue position is offset.
Width is 1-1/4".
Length is 4-1/8".
Height is 1-1/4".
For use on Buck, Bison, Cushman, Huron, PBA, Yuasa and Rohm Chucks.
This item ships directly from our supplier in California to you. It might be a day or two longer before it ships, and you will receive it in a separate package from other items on your order. You might receive this item a few days before or a few days after you receive items shipped from our warehouse.