Machine Shop Projects 1597
(Discontinued)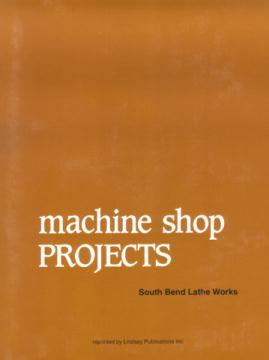 Part Number: 1597
(Discontinued)
Weight: 0.70 lb
Price: $11.95

Machine Shop Projects by South Bend Lathe Works.
This was produced as a companion to "How to Run a Lathe" to teach students in vocational and industrial schools basic machining skills.
You get 34 different plans from a very simple nail set to 1/4 hp gasoline engine. Each project comes with a "blueprint" and a step-by-step list of operations. For instance, step 5 might say "Face one end only." You're expected to refer to "How to Run a Lathe" to get details on how to do that.
Projects include: lathe mandrel, lathe centers, spur center, 1" bolt and nut, screw drive, machinist's clamp, clamp lathe dog, boring bar for lathe, milling arbor for lathe, surface gauge, small bench vise, adjustable tap wrench, 6" improved water motor, arbor press, hand power emery grinder, and more.
8-1/2 x 11 softcover 104 pages