Grinding Wheel, 180 Grit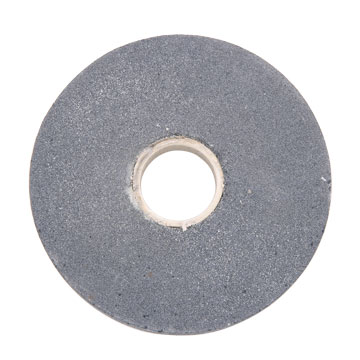 Grinding wheel with a 240 grit designed to fit our mini lathe, bench lathe and C6 lathe tool post grinders.
This grinding wheel has an 80mm diameter, a center hole size of 20mm and a width of 10mm. It is a versatile and durable option for your grinding needs. This 240 grit wheel allows for smooth and precise grinding on a variety of materials. Whether you are a professional machinist or a hobbyist, this grinding wheel is sure to meet your needs and exceed your expectations.
Grinding wheels may be used to shape, finish, and remove excess material from workpieces. The grinding wheel is made of abrasive particles bonded together with a matrix of bonding material, and is rotated at high speeds to remove material from the workpiece. It is an essential tool in the machinist's toolkit, and is used to achieve precise tolerances and smooth finishes on a variety of metal and non-metal materials. LittleMachineShop.com sells several grinding wheels in a variety of grits to suit different grinding applications, and can be used for tasks such as deburring, sharpening, and finishing.
Compatibility
This product works with these LittleMachineShop.com products: