Tool Post, 8x12 and 8x14 lathe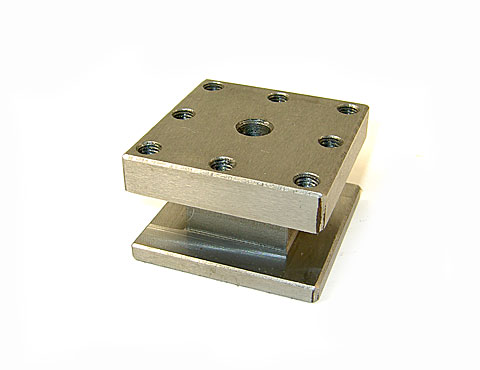 This is the standard 4-way too post for the 8x12 and 8x14 lathe. It does not include the screws that clamp the tools in place.
This tool post is 68 mm square and 41 mm tall. The tool-holding slots are 20 mm tall and 13 mm deep. The bottom of the tool holding slot is 7.25 mm above the bottom of the tool post. The center hole is 11 mm.
In your instruction manual, this part appears on the parts list as:

Click your model to see the complete parts list.