Tailstock Turret Tool Holder, 3MT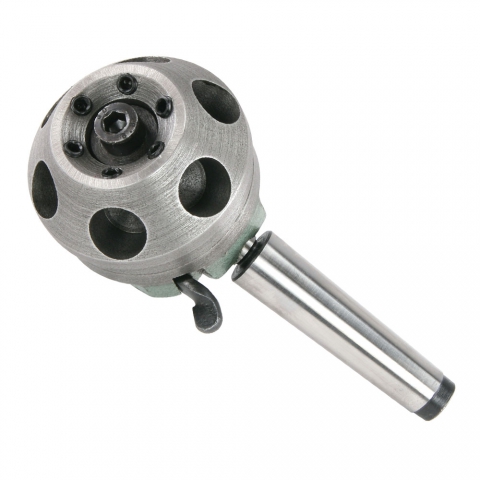 This tailstock turret tool holder has positions for 6 tools.
The tool positions are 5/8" diameter holes with a set screw to retain the tool holder. The shank is a 3 Morse taper.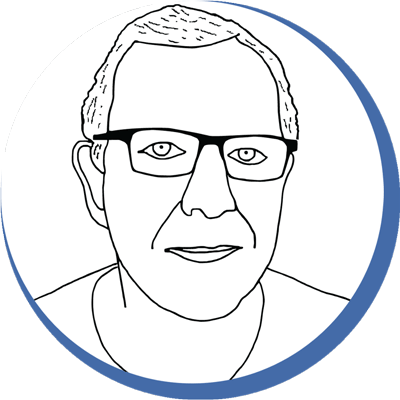 Chris' Tips
Here is a photo of the tailstock turret with tools in it. This setup allows center drilling, then step drilling to 31/64", ready to ream to 0.500".

The bushings are made from 5/8" diameter cold finished steel about 3/4" long. I simply drilled a hole for the tool, drilled and tapped a setscrew hole, and knurled the end.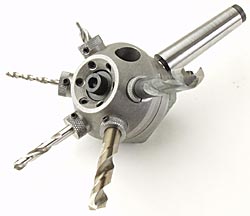 This item ships directly from our supplier in California to you. It might be a day or two longer before it ships, and you will receive it in a separate package from other items on your order. You might receive this item a few days before or a few days after you receive items shipped from our warehouse.