Spra-Kool Midget Mist Coolant Spray Unit & Coolant 3804
(Discontinued)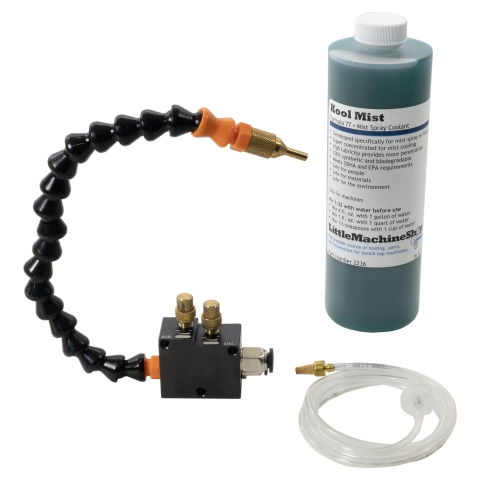 Spra-Kool coolant spray unit & one pint of Kool Mist coolant
For turning, drilling, milling, sawing, and grinding
Adjustable nozzle for precise aim
Adjustable spray volume
Removable strainer prevents clogs
Part Number: 3804
(Discontinued)
Weight: 1.23 lb
Price: $42.95

The Spra-Kool Midget unit has successfully been used for over 30 years as a versatile, economical method of applying a coolant spray for machining.
The Spra-Kool unit works on 30 to 150 PSI air pressure. (You furnish the air compressor.)
Simply attach the ball-check fitting to the air supply, drop the suction tube into a coolant container, and locate the nozzle by means of the spring-wire attaching clip. The soft wire in the nose can be bent to direct the spray to the work. It is designed for easy transfer from one machine to another.
The coolant container can be anything, such as a plastic bottle or a coffee can.
It takes only seconds to locate and set the nozzle for full coverage of any area. Slight adjustment of the control valve permits regulating the volume from a fine mist to a heavy, wet spray.
Only solid brass fittings are used. There is nothing to rust or corrode. The system is suitable for use with any type of soluble coolant or oil.
Kool Mist 77 coolant is highly recommended for mist cooling any metal or alloy where tougher machine conditions require greater lubricity. It is particularly useful where the material is very abrasive.
Improves metal cutting, milling, turning, drilling, grinding, and sawing.
You can also use Kool Mist 77 as a flood coolant.
Kool Mist 77 is 100% synthetic and biodegradable, and meets the requirements of OSHA & EPA. This coolant will not cause rancidity or buildup and creates no rust or corrosion when diluted with clean water. Workpieces and machine parts remain clean and unstained.
Mix this concentrate with 32 parts water before use. Makes over 4 gallons of coolant.
Safe for people, safe for materials, safe for the environment, safe for machines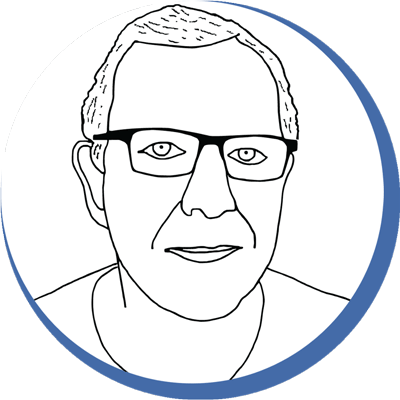 Chris' Tips
Here is the Safety Data Sheet for this product.