Boring Bar Set, 3/4" Shank, Carbide 3832
(Discontinued)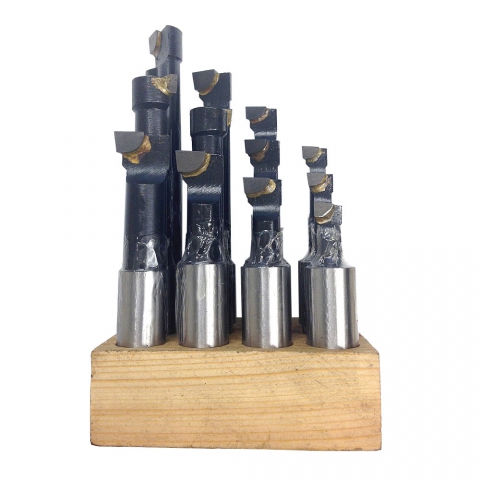 Part Number: 3832
(Discontinued)
Weight: 5.26 lb
Price: $44.95

This carbide tipped 12-piece boring bar set includes three different length boring bars each for minimum bores of 7/16", 9/16", 11/16, and 13/16. The bore depth ranges from 1-1/8" to 4-1/2".
The heat treated, alloy steel shanks are held to 0.000 to -0.0005" from the nominal diameter.
The stand may vary from that shown in the photo.
This item ships directly from our supplier in California to you. It might be a day or two longer before it ships, and you will receive it in a separate package from other items on your order. You might receive this item a few days before or a few days after you receive items shipped from our warehouse.