Coolant Hose, Steel with Magnetic Base 4763
(Discontinued)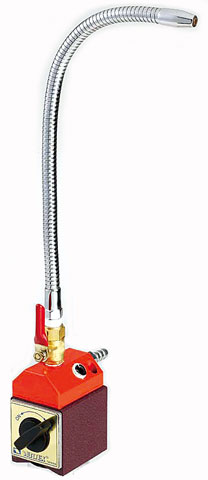 5/8" diameter X 13" long steel nozzled hose
Flow control valve
On/off switchable magnetic base
Magnetic base dimensions: 2.36" x 1.97" x 2.17"
Part Number: 4763
(Discontinued)
Weight: 3.38 lb
Price: $62.95


This item ships directly from our supplier in California to you. It might be a day or two longer before it ships, and you will receive it in a separate package from other items on your order. You might receive this item a few days before or a few days after you receive items shipped from our warehouse.