Revolving Tailstock Drill Chuck Adapter | 3MT Chuck
(Discontinued)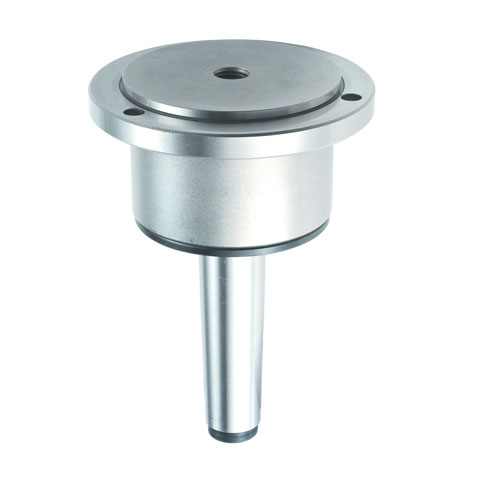 Mounts a 3" 3-jaw chuck in the tailstock
Three ball bearings provide support for heavy duty load and high speed.
Max Load: 1760 lbs.
Maximum Rated RPM: 4000
3MT standard shank
Use this revolving tailstock drill chuck adapter in conjunction with a 3" 3-jaw chuck in place of a live center. No more center drilling. This 3MT chuck works great for long, large diameter work pieces where a live center or steady rest just won't cut it. Three ball bearings for heavy duty loads and relatively high speed.
Compatibility
This product works with these LittleMachineShop.com products:
This product works with the following lathes. (If your machine is not on this list, we cannot verify compatibility.)
SIEG C6 10x21 Lathe
Busy Bee Tools CX705 Craftex 10x21 Lathe Mill Combo
Grizzly G0516 10x21 Lathe Mill Combo
Prazi SD500 10x20 Lathe
SIEG M6 10x21 Lathe Mill Combo
SIEG C8 11x24 Lathe
This item ships directly from our supplier in California to you. It might be a day or two longer before it ships, and you will receive it in a separate package from other items on your order. You might receive this item a few days before or a few days after you receive items shipped from our warehouse.