Part Number: 2665

(Discontinued)


Weight: 15.0 lb


Price: $749.00

Share this page:
http://lmscnc.com/2665


Shooting Star BT-3 3-axis digital position readout
Includes the digital display unit, 3 scales, and mounting hardware
Resolution: 0.0005", accuracy: 0.001"
The keypad is a splash-proof membrane with tactile keys in a sturdy metal enclosure
Guaranteed to fit any mill, lathe, or 3-in-1 machine
Description
Shooting Star BT-3 3-axis digital position readout functions include: Inch/mm display, reversible count direction (change the direction in which the count goes up), automatic centering (find the center of a workpiece or hole by touching off two sides), two sets of coordinates (good for placing hole patterns, making slots and such), enter coordinates (you can enter the values for the current location), bolt circle and bolt line calculators (quickly create a pattern of holes), tool offsets (remember the setting for various lathe tools), and preset positions (quickly return to positions you have saved).
This DRO uses a precision rack and anti-backlash pinion, with an optical encoder on the pinion.
Power: 120VAC.
This DRO includes one 48" scale and two 16" scales. The scales are easily shortened to suit your machine. It will fit on the mini mill with a power feed installed.
*NOTE* These items ship directly from the supplier in Canada. Shooting Start takes two or three weeks to process and ship orders, so there will be a delay before you receive this order.
Chris' Tips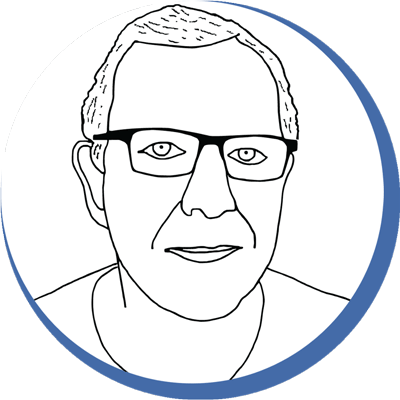 Chris' Tips
We include complete instructions for installing the DRO on a mini mill. The instructions include detailed drawings of the brackets you need to make to mount the DRO.

We even include the fasteners you will need to install the DRO on your mini mill.See the digital position readout (DRO) comparison.Scale-Based DRO Packages are designed to mount on any machine within the range of the scales. They all come with 'universal' mounting brackets. These mounting brackets are probably all you need to mount the DRO on large machines. On smaller machines (including mini lathes and mini mills) you will probably need to make some mounting brackets. Note that the Bluetooth DRO packages, except the universal models, come with all the brackets required for the machines they support. All scale-based DRO installations require drilling and tapping a number of holes in the machine. The biggest challenge is usually the cross slide on small lathes and the X-axis on small mills. On small lathes, the answer is sometimes to mount the DRO scale hanging in space behind the cross slide. On small mills, the smaller cross section of the Shooting Star and the DRO Pros magnetic scales can make it significantly easier to mount the X-axis scale behind the table without restricting the table travel. Glass scales are a challenge to mount on small machines.
Specifications
Specifications
| | |
| --- | --- |
| Repeatability | 0.0005" (0.013 mm) |
| Resolution | 0.0005" (0.013 mm) |
| Specified Accuracy | 0.002" / 12" travel |
| Accuracy / Foot | 0.0020" (0.051 mm) |
| Accuracy / 100 mm | 0.0006" (0.016 mm) |
| Scales Cut to Length by User | Yes |
| Scale Technology | Rack and anti-backlash pinion with optical encoder |
| Scale Protection | Coolant & dust resistant |
| Voltage | 120 V |
| Clear to Zero | Yes |
| Direct Entry of Position | Yes |
| Inch/mm Display | Yes |
| Power Off Memory | Yes |
| Reversible Count Direction | Yes |
| Find Center | Yes |
| Bolt Circles | Yes |
| Bolt Lines | Yes |
| Preset Points | Yes |
| Tool Offsets | Yes |
| Radius/Diameter | Yes |
| Incremental/Absolute | Yes |
| Calculator | No |
| Arc machining | No |
| Linear Error Compensation | No |
| Made in | Canada |
| Warranty | 5 years |
| Phone Tech Support | Free |
Compatibility
Compatibility
This product works with the following mills. (If your machine is not on this list, check with us before ordering.)
Clarke CMD10 Metalworker Micro Mill
Harbor Freight 47158 Central Machinery Micro Mill
SIEG X1 Micro Mill
SIEG SX1 Micro Mill
LittleMachineShop.com 4660 HiTorque Micro Mill
LittleMachineShop.com 4700 HiTorque Micro Mill
SIEG SX1P Micro Mill
Grizzly G0758 Mill/Drill
Bolton XJ-9510 Mill/Drill
Clarke CMD300 Milling Drilling Machine
Grizzly G8689 Mini Milling Machine
Hare & Forbes HM-10 Mill/Drill
Princess Auto 8507667 Powerfist Mini Mill
SIEG X2-MT3 Mini Mill
Micro-Mark 82573 MicroLux Milling Machine
BusyBee CX605 Craftex Mini Mill
Cummins (Tools Now) 7877 Mini Mill
Eastwood 32498 Mini Mill
Harbor Freight 44991 Central Machinery Mill/Drill
Homier 03947 Speedway Mini Mill
Northern Tool 49657 KLUTCH Mini Mill
Penn Tool Co XJ-9510-1 Precise Mini Mill
SIEG X2-R8 Mini Mill
Travers Tools OT2213 OTMT Mini Mill
SIEG X2P Mini Mill
LittleMachineShop.com 4962 SIEG Mini Mill
SIEG X2D Mini Mill
SIEG X2L Mini Mill
WEN 33013 WEN Mini Mill
SIEG X2LF Mini Mill
BusyBee CX612 Craftex Mini Mill
SIEG SX2 Mini Mill
Micro-Mark 84630 MicroLux Mini Mill
LittleMachineShop.com 3900 HiTorque Mini Mill
SIEG SX2L Mini Mill
LittleMachineShop.com 4190 HiTorque Mini Mill
LittleMachineShop.com 3990 HiTorque Mini Mill
LittleMachineShop.com 3960 HiTorque Mini Mill
SIEG SX2LF Mini Mill
Grizzly G0781 Mill/Drill
SIEG X2.7 Bench Mill
SIEG X2.7L Bench Mill
WEN 33075 WEN Bench Mill
LittleMachineShop.com 6500 HiTorque Bench Mill
LittleMachineShop.com 5500 HiTorque Bench Mill
SIEG SX2.7 Bench Mill
LittleMachineShop.com 5550 HiTorque Bench Mill
LittleMachineShop.com 6550 HiTorque Bench Mill
Grizzly G0463 Mill/Drill
Harbor Freight 93885 Central Machinery Mill/Drill
SIEG X3 Small Mill
Woodstock International M1110 Shop Fox Small Mill
BusyBee CX611 Craftex Small Mill
Grizzly G0619 Mill/Drill
SIEG SX3 Small Mill
Travers Tools OT2225SX3 OTMT Small Mill
Grizzly G0704 Mill/Drill With Stand
Grizzly G0759 Mill/Drill With Stand
Grizzly G3102 Vertical Mill
Grizzly G3103 Vertical Mill
Harbor Freight 42976 Central Machinery Mill/Drill
SIEG X3.5 Large Bench Mill
LittleMachineShop.com 6700 HiTorque Large Bench Mill
LittleMachineShop.com 6750 HiTorque Large Bench Mill
Grizzly G0720R Bench Mill
Grizzly G0720 Bench Mill
Grizzly G0722 Bench Mill
SIEG SX4 Bench Mill
Harbor Freight 33686 Central Machinery Small Mill
Rong Fu RF-xx Milling & Drilling Machine
BusyBee CX705 Craftex Lathe Mill Combo
Grizzly G0516 Lathe Mill Combo
SIEG M6 Multi-purpose Machine
Shipping
This item ships directly from our supplier in British Columbia and you will receive it in a separate package from other items on your order.
Shooting Start takes two or three weeks to process and ship orders, so there will be a delay before you receive this order.
Click here to see the tabs view of this page.