Part Number: 3540
Weight: 281 lb


Price: $1,799.95

Share this page:
http://lmscnc.com/3540


Inch dials, inch and metric threading
120VAC 60 Hz
1000 Watt (1.34 HP) brushless DC drive
Power longitudinal feed and power cross feed
4" (100 mm) 3-jaw self centering lathe chuck
Description
The LittleMachineShop.com model 3540 HiTorque 8.5x20 Bench Lathe is the best in its class. No other metal lathes in this size offer power cross feed.
The 1000 Watt brushless spindle drive motor provides tremendous low-end torque. And you can vary the speed from 100 rpm to 2000 rpm continuously in both directions. There are no gears to shift.
The cross feed and compound rest dials are graduated in 0.001" and advance 0.050" per turn. The metal lathe is equipped with a 4-way indexing tool post set for 10 mm tools.
A reversible 2 mm pitch lead screw provide extended threading capability. You can create every American Standard Unified class 2A inch screw thread from 4 to 80 threads per inch, and you can create every American Standard Metric class 6h thread from 0.2 to 8 mm pitch with the change gears that are included. All the gears on this lathe are metal.
The LittleMachineShop.com model 3540 HiTorque 8.5x20 Bench Lathe is a version of the SIEG SC4 bench lathe.
Chris' Tips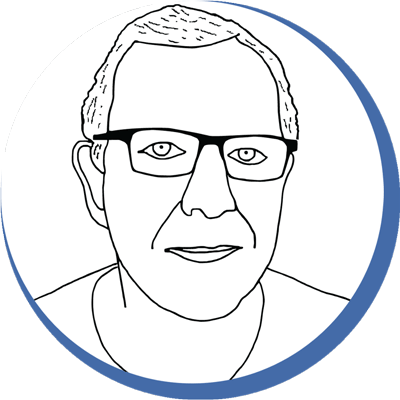 Chris' Tips
View a comparison of the specifications for our lathes.These machines have genuine NSK bearings. Getting genuine bearings in China is not easy as there are so many fakes around. We had SIEG contact the NSK factory to see where to purchase genuine NSK bearings that they could count on as not being fakes.The HiTorque 8.5x20 Bench Lathes offer extended threading capabilities. Here's a document that explains how to set the change gears on the HiTorque Bench Lathes.Here are data sheets for the machines that we sell.Here are the users guides for the machines we sell.
Features
1000 Watt output spindle motor
Genuine NSK bearings
Induction hardened ways
Power longitudinal feed
Power cross feed
E-stop safety power switch
Extended threading capability - inch and metric threads
Cam lock tailstock
Four-way tool post
Zero-resettable dials graduated in inches and mm
Reversible lead screw for right and left hand threads
Specifications
Specifications
| | |
| --- | --- |
| Swing Over Bed | 8.5" (215 mm) |
| Swing Over Saddle | 4.6" (118 mm) |
| Distance Between Centers | 20" (510 mm) |
| Spindle Through Hole | 0.8" (20 mm) |
| Spindle Motor Output | 1.34 hp (1000 Watts) |
| Range of Threads | 8-80 TPI (0.2-8.0 mm) |
| Spindle Taper | #3 Morse taper |
| Tailstock Taper | #2 Morse taper |
| Spindle Speed | 100 - 2000 RPM |
| Cross Slide Travel | 3.9" (100 mm) |
| Power Requirements | 120 V 60 Hz 12 Amps |
| Crated Weight | 281 lbs (128 kg) |
| Machine Weight | 220 lbs (100 kg) |
| Overall Dimensions (W x D x H) | 40" x 22" x 16" (1010 mm x 550 mm x 400 mm) |
| Crate Dimensions (W x D x H) | 44" x 28" x 22" (1110 mm x 700 mm x 550 mm) |
Photos
| | |
| --- | --- |
| | 3540 Hitorque Bench Lathe |
| | 3540 Hitorque Bench Lathe Control Panel |
| | 3540 Hitorque Bench Lathe Change Gears |
| | 3540 Hitorque Bench Lathe Included Accessories |
| | HiTorque Bench Lathe Stand Cabine |
Contents
The Bench Lathe comes with the following:
4" (100 mm) 3-jaw self centering lathe chuck with two sets of jaws and a chuck wrench
4-Way rotating tool post
A #3 Morse taper dead center for the headstock
A #2 Morse taper dead center for the tailstock
Change gear set
Three open end wrenches
Five hex (Allen) wrenches
Compatibility
Compatibility
This product works with these LittleMachineShop.com products:
Shipping
These machines ship by truck because they are simply too heavy and bulky for UPS Parcel Service. We normally ship truck orders a day or two after we receive the order. We add the following shipping cost to your order total:
| | | | |
| --- | --- | --- | --- |
| . | Local | Far West | Other Continental US |
| Delivery to commercial address | $59 | $115 | $145 |
| Delivery to school or secured location | $79 | $155 | $175 |
| Liftgate, additional | Incl. | $20 | $20 |
| Delivery to freight terminal | $115 | $115 | $145 |
| Delivery to residential address (includes liftgate) | $79 | $175 | $195 |
"Local" refers to the parts of Southern California served by Hollywood Delivery Service.
"Far West" refers to ten western states: CA, OR, WA, AZ, NV, ID, UT, NM, CO, WY.
For delivery to Alaska, Hawaii, or Puerto Rico, we will check with several trucking companies to get the best price and then call for your approval before we ship.
For Canadian shipments we will provide an all-inclusive quotation for shipping, brokerage, and taxes. The brokerage fees are $108. The taxes vary by province. If you have a customs broker or want to self-clear customs please let us know.
We ship machines only to the US and Canada.
The shipping charges shown above cover the cost of shipping the machine and anything else that you purchase with it, including a second (and third) machine, up to 700 pounds total.
A "commercial address" has a company name, a public entrance and posted hours of operation. If you do not have a forklift or loading dock at your place of business, you must add the liftgate fee. If you are running a business at your residence without a public entrance and posted company name and hours of operation it is considered a residence and a not commercial address.
Schools, colleges, universities, university hospitals, military bases, government facilities and other secured locations are charged a limited access fee that is included in the amounts in the chart above.
If you choose Terminal Pickup, and there is not a terminal within 30 miles, we will confirm with you that you still want Terminal Pickup.
Liftgate service is included in the residential delivery fee. The trucking company will call you to schedule the delivery.
We offer inside delivery which gets the machine inside one doorway or into your garage:
Local

Far West

Other Continental US

Inside Delivery
Gets the machine inside 1 threshold
Includes liftgate service
$20
$75
$75
Click here to see the tabs view of this page.