Part Number: 5031
Weight: 1.95 lb


Price: $37.95

Share this page:
http://lmscnc.com/5031


Includes 3968 Shop Apron
Includes 5026 Machinist's Cookbook
The Machinist's Cookbook: 220 Recipes for Men with Big Appetites and Big Tools
278 pages, spiral bound, 7"x10" By P.J. Tallman
5 pocket apron design
Description
The Machinist's Cookbook combines good food and good fun. This quirky book has over 220 easy-to-follow recipes, each served with a large dose of machine shop humor. These machinist-tested delights will fill up even the deepest hunger-struck stomachs. With The Machinist's Cookbook you can "Cook Once, Eat Twice." The 1-to-4-Wrench Recipe-Rating System helps you choose your skill level.
1 Wrench: Simple enough for a first-day apprentice.
2 Wrenches: Easy if you're not hung over.
3 Wrenches: Not really hard, but mildly annoying, like a boss who whistles.
4 Wrenches: Pain in the ass, but worth it. Ask a woman to do it for you.
Machinists need an easy-to-understand cookbook with man-pleasing recipes they can really sink their teeth into. Recipes like 3-Jaw Chuck Roast, Beef Compound Slides, Blanchard-Ground Beef Casserole, Hex-Mex Tortilla Pizza, Meatball Bearing Subs, Chip-Breaker Chili Cheese Dip, and Caramel Cosmoline Cake.
The author offers this disclaimer:
"Every effort was expended to make these recipes accurate and delicious. They were tested by machinists and by the wives of machinists, some of whom resent being called the wives of machinists and prefer to be called Mrs. Shop Widow. If you find any of these recipes to be really sucky, please don't tell me; my feelings are easily hurt. No, actually, do let me know so, in the finest tradition of machinists, I can fix it. My readers are important to me, so I would like to apologize to anyone I have not yet offended. Please be patient. I will get to you as soon as possible."
Chris' Tips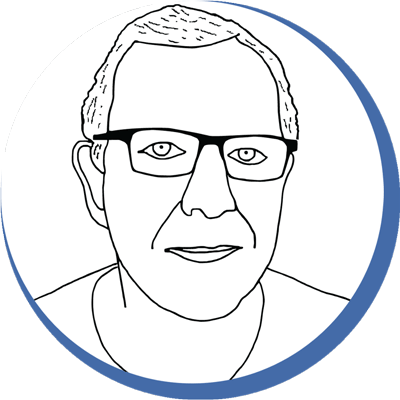 Chris' Tips
Bill is not included with the shop apron. We need him here.
Contents
What's Inside
Introduction
How to Use This Book
Chapter 1: Bits Appetizers
Chapter 2: Coolants and Lubricants Hot and Cold Beverages
Chapter 3: Tool Dips Hot and Cold Dips
Chapter 4: Chucks Beef and Pork
Chapter 5: Grinders Ground Beef and Sausage
Chapter 6: Tailstock Poultry
Chapter 7: Fishtails Fish and Shellfish
Chapter 8: Hex-Mex Mexican Food
Chapter 9: Bit of Italy Italian Food
Chapter 10: Hot Quenching Agents Soups and Chowders
Chapter 11: Side Mills Salads and Side Dishes
Chapter 12: Milling Vices Bread, Biscuits and Muffins
Chapter 13: Vices Cakes, Pies, Cookies and Candy
Chapter 14: Brake for Breakfast Breakfast Casseroles, Biscuits & Gravy, Eggs, Bacon, Waffles & Pancakes
Cooking Charts
Cooking Terms
List of All Recipes
Click here to see the tabs view of this page.