Part Number: 5124
Weight: 3.40 lb


$

83.19

Value Price

Purchased individually $90.60

The price above includes $4.24 tariff surcharge.
Tariff info
Share this page:
http://lmscnc.com/5124


3/8" indexable TCMT inserts
9-piece carbide boring bar set - 3/8" shank
1/2" drill chuck, 2MT short to 33JT drill chuck arbor
4 center drills (sizes 1-4)
P1N cut-off blade
Description
This package contains all the tooling you need to be productive with your HiTorque deluxe mini lathe on the first day you own it.
The package does not include a quick change tool post because there is one on the model 4200/5200/7350 lathe.
The 1/2" capacity drill chuck is mounted on a short 2 Morse taper shank for the mini lathe. This chuck is specifically designed for the mini lathe tailstock. The rated capacity of the drill chuck is 1 mm (0.039") to 13 mm (0.512").
The set of indexable turning tools includes 5 tools (TAR, TAL, TBR, TBL, TE), inserts, a wrench, and extra screws. It comes in a wooden case. The carbide inserts are TCMT21.51.
The carbide tipped 9-piece boring bar set includes three different length boring bars each for minimum bores of 5/16", 3/8", and 7/16". The bore depth ranges from 3/4" to 2-1/4". The heat treated, alloy steel shanks are held to 0.000 to -0.0005" from the nominal diameter.
The P1 parting blade is 1/16" x 1/2" x 4-1/2" and made from M2 HSS. These T-shape parting blades provide great side clearance.
This package includes 4 different sizes of combined drills and countersinks, commonly called center drills. The center drill set is high speed steel and includes sizes 1, 2, 3, and 4. These are 60 degree center drills. These are the sizes that are most used by bench top machinists.
Chris' Tips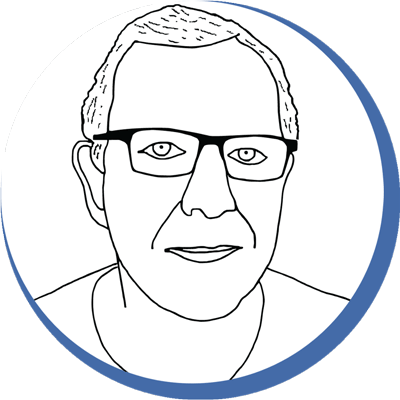 Chris' Tips
This product is specifically designed for use on the mini lathe tailstock.

The 2 Morse taper is the correct length for the lathes listed below. Don't buy this product for other lathes as it won't eject from the tailstock when you retract the quill. If you want this product for a Grizzly G0765 7x14 lathe, put a note on your order: "For a G0765. Need a standard length drill chuck arbor." We will substitute the correct arbor.Make sure you get the correct inserts and retaining screws for your indexable turning tools.

Our chart of indexable inserts shows which inserts and which screw to use with each of our indexable tools.P-type cut-off (or parting) blades are T-shaped (don't ask). Because the body of the tool is narrower than the cutting tip, friction is reduced making the difficult task of parting off somewhat easier.

Size P1 blades are 1/16" wide and are the most commonly-used size. P1N blades are 0.040" wide. These thinner blades are good for small work. P1X blades are 5/64" wide. Use these thicker blades for parting off larger diameters where you need additional stiffness.

It is easier to part off large diameters if you cut a groove that is wider than the cut-off blade. First, make a cut about 0.100" deep. Now back out and move over at least 0.010". Cut in again, widening the slot. Continue with this cut until you are 0.100" deeper than the first slot. Repeat this process, moving back and forth, until you are through.Combined drills and countersinks, commonly called center drills, are used to produce a center hole on a workpiece for turning between centers. Center drills are also used to start drilled holes. Because they are very stiff they don't have a tendency to wander.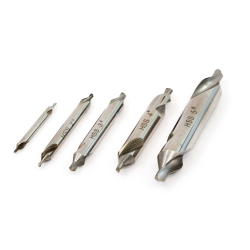 Here are the sizes of center drills.
| | | | |
| --- | --- | --- | --- |
| Number | Body Dia. | Drill Dia. | Length |
| 1 | 1/8" | 3/64" | 1 1/4" |
| 2 | 3/16" | 5/64" | 1 7/8" |
| 3 | 1/4" | 7/64" | 2" |
| 4 | 5/16" | 1/8" | 2 1/8" |
| 5 | 7/16" | 3/16" |  2 3/4" |
Contents
This product contains the following items:
Click here to see the tabs view of this page.