Tap & Reamer Holder, 0-#8, Self Aligning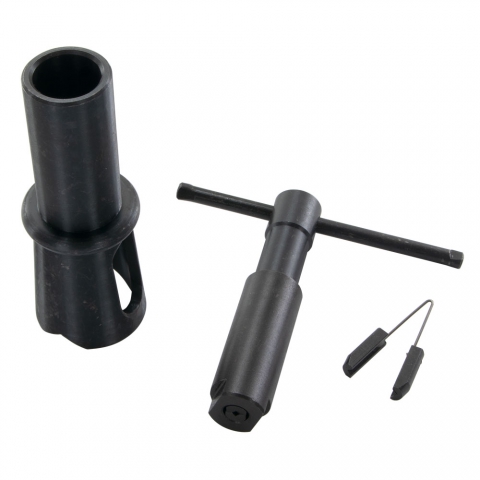 Self Aligning Tap & Reamer Holder
Capacity 0 - #8
Guide Base has Two 120° Vees for Round Items
Self-aligning tap and reamer holder utilizes 4 jaw collet design to provides firm grip and 90° alignment that eliminates tap breakage while producing perfectly aligned threads. The collets 4-jaw design help ensure the tap is mounted straight and provide a tight grip on the tap's shank.
The collet included will fit #0 to #8.
The base of the guide has two 120° vees that accept round stock.