Machinists Square, 4"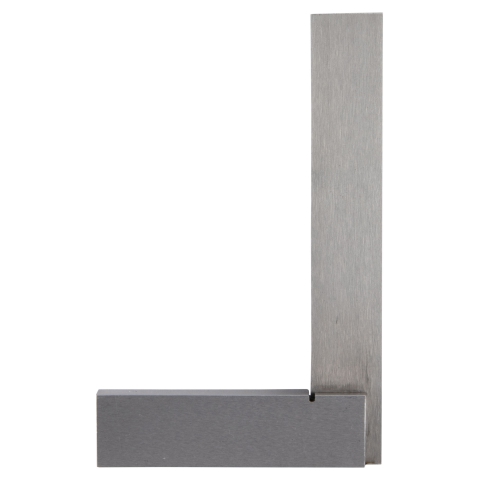 4" X 3" Machinist square
Made from hardened tool steel
Accurate right angles both inside & outside
Beam is ground and lapped
Perfect set-up tool for machining, table saws, and more
Part Number: 1126
Weight: 0.27 lb
Price: $8.88

This product is currently backordered.
Estimated availability:
01-Jul-2023
What is "estimated availability"?
Click this button if you want to receive an email notification when this product becomes available.
4" X 3" Machinist square made of hardened tool steel.
Length of blade is measured from inner edge of beam to end of blade. The small notch at the inside corner prevents small particles from accumulating at the juncture and impacting the squares reading.
Typical use involves aligning the beam along one edge of an object with the blade across the body of the work. Using a strong light source behind the square will reveal any gaps showing the squareness of the work.