Bellows, Chip Guard, Mini and Bench Mills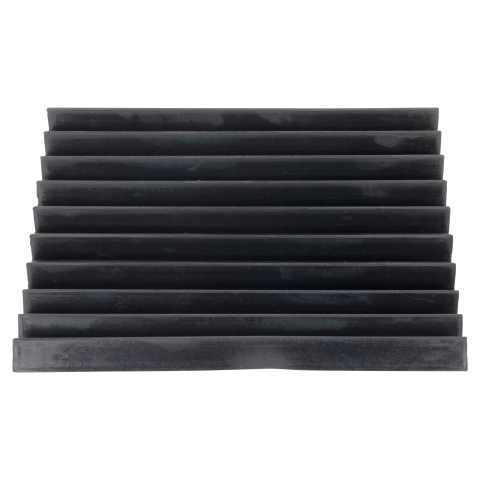 Chip guard bellows
Approx. 6" long and 7.8" wide when laid out
Fit HiTorque bench mills
Fit SIEG SX2.7 bench mills
Chip guard bellows for the HiTorque bench mills and SIEG SX2.7 bench mills.
This piece of machine bellows is good for either the front or rear chip guard bellows on the mill. Get 2 pieces if you need to replace both. There are 10 "V"s in this bellows.
The machine guarding bellows is approximately 6" long and 7.8" wide when laid out as in the photo above.
See Used On tab for reference to machines using this part and the corresponding drawing number.