DVD: Threading on the Lathe CLOSEOUT 2054
(Discontinued)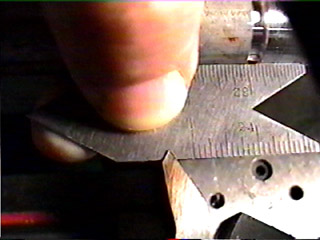 Part Number: 2054
(Discontinued)
Weight: 0.15 lb
Price: $33.00

This DVD, by Jose Rodriguez, provides a 2 hour introduction to threading on the mini lathe.
The DVD has a menu that makes it easy to return to parts of the video that you want to see again.
Jose says: "Finally the mystery of thread cutting has been made simple enough for the first time user! In this two hour video tape you will see and learn the easy way to cut with taps, dies as well as perform external and internal single point threading operations. Learn the secrets of that "DREADED" threading dial as well as how to avoid using the dial altogether if you chose to. The perfect companion to have along when you are ready to produce extremely true running threads for all your projects!"