Collet Closer, 7x14 Mini Lathe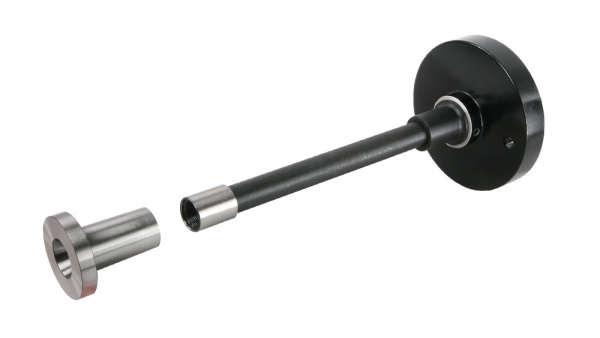 3C Collet Closter for 7x14 and 7x12 Mini Lathes
Includes 3 Morse Taper to 3C Collet Adapter
Includes Drawtube Assembly
3C collet closer for 7x14 and 7x12 HiTorque mini lathes.
This set includes a 3 Morse taper to 3C collet adapter and a drawtube assembly.
The adapter is precision ground to minimize runout.
Drawtube is 3/4" in diameter and allows 7/16" material to pass through.
See the Compatibility tab for machines that work with this product.
*Ships from factory without a handwheel handle. See related products for handle parts.
Compatibility
This product works with the following lathes. (If your machine is not on this list, we cannot verify compatibility.)
Micro-Mark 82710 MicroLux 7x14 Mini Lathe
LittleMachineShop.com 4959 SIEG 7x14 Mini Lathe
SIEG C3 7x14 Mini Lathe
Big Dog BD-0618Ax300 7x14 Mini Lathe
Big Dog BD-0618x300 7x14 Mini Lathe
Warco 4820-350 7x14 Mini Lathe (Metric)
Warco 4800-350 7x14 Mini Lathe (Imperial)
Grizzly G0765 7x14 Mini Lathe