Angle Plate, 3" Slotted & Webbed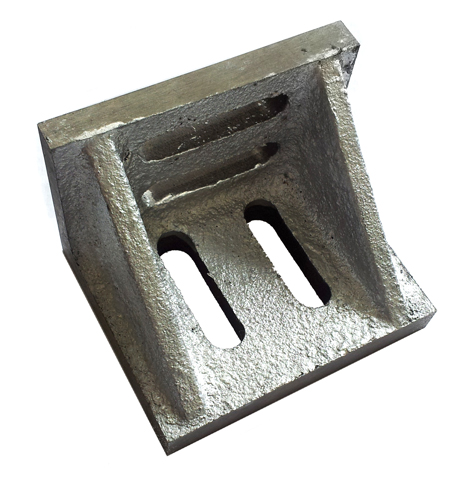 3" long, 2.5" tall, and 2" wide
Accurately machined and ground square and parallel on outside and ends
Slots provide many options for mounting
widely used for machining, layout and inspection
High tensile cast iron is properly seasoned to prevent distortion
Widely used for machining, layout and inspection, a good angle plate is a staple of any shop. Guaranteed 90 degrees, easy to secure, built to last, and helpful in a variety of situations. Sometimes the simplest tools are the best!
3" slotted and webbed end angle plate for squaring surfaces and job layout. The angle measures: 3" long, 2.5" tall, and 2" wide. The angle plate is precision ground and square and parallel to 0.0005" (0.013 mm) per 6" on two working surfaces.
High tensile cast iron is properly seasoned to prevent distortion. Slots provide many options for mounting.