Micrometer Set, 0-6"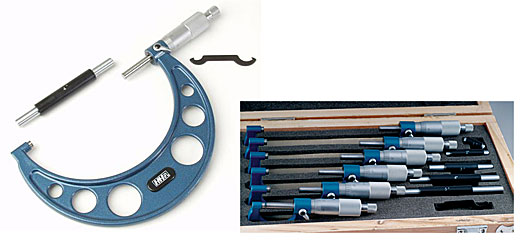 Solid metal C-shape frame for all sizes
Graduation: 0.0001"
Hardened and precision ground anvil spindle thread with microlap finish on ends
This 0-6" micrometer set features carbide faces and clear 0.0001" graduations on a satin-chrome finish. The frames are forged steel. 1" through 5" standards are included, as well as adjusting wrenches.
The micrometers have a ratchet stop for exact repetitive readings and a lock lever to lock the barrel.
The micrometers come in a fitted case.
This item ships directly from our supplier in California to you. It might be a day or two longer before it ships, and you will receive it in a separate package from other items on your order. You might receive this item a few days before or a few days after you receive items shipped from our warehouse.