Blocks, 2-4-6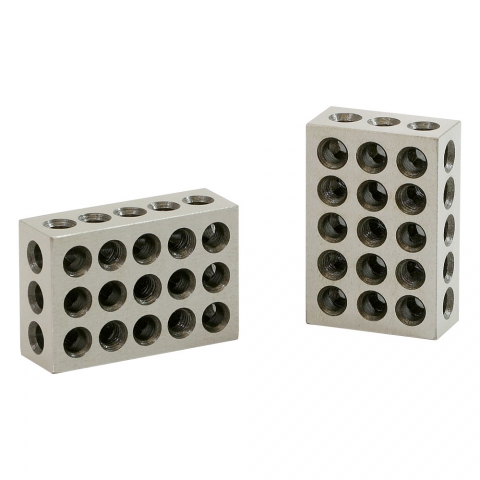 These precision 2-4-6 blocks are ground and case hardened on all sides to 50-60 Rc. The blocks are 2" by 4" by 6". They are parallel within 0.0001", flat within 0.0001" and square within 0.0001".
Each set includes two matched blocks.
The blocks have 23 holes through them, 5 are threaded 5/8-11 NC.
This item ships directly from our supplier in California to you. It might be a day or two longer before it ships, and you will receive it in a separate package from other items on your order. You might receive this item a few days before or a few days after you receive items shipped from our warehouse.