Horizontal Way Cover Assembly CLOSEOUT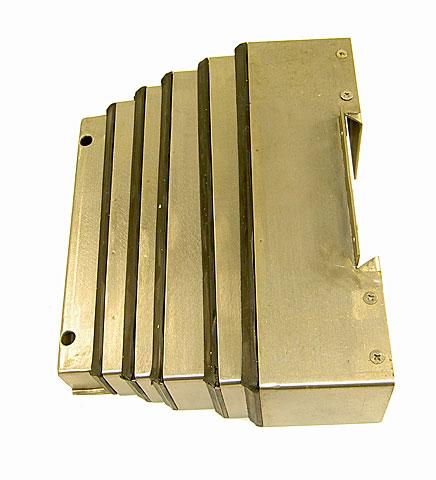 Way cover assembly for 3503 mill.
Fits X3 and Super X3 mills.
This way cover is 9" wide. It extends from 3" to 11" in length. it will cover ways up to 6.75" wide. The back is cut out for a 4" wide column, but that can be increased. It is 2.5" tall at the back, and 1.25" tall at the front.