HiTorque Retrofit Drive Package, 500 Watt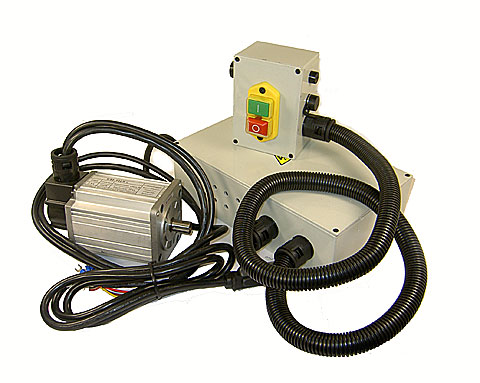 This is a complete HiTorque Brushless DC variable speed drive system. It comes with 3' (1 m) cables so it is adaptable to many appliactions.
The motor is 0-5000 RPM, 500 Watt (0.67 Hp) output.
The motor shaft is 14 mm in diameter and 14.5 mm long.
The motor is 74 mm square and 140 mm long, not including the shaft. The mounting holes are 6 mm on a 68 mm square.
120V 60Hz 8 amps input.