Thin Parallels, 3" Long, 11 Pairs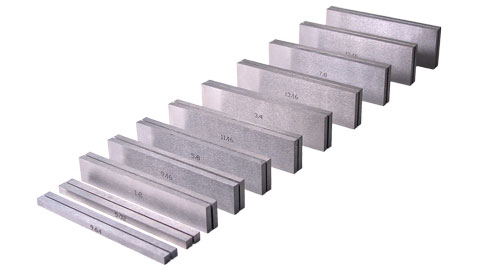 Set of eleven pairs of thin parallels
Parallels are 1/8" thick and 3" long
Heights are 1/2", 9/16", 5/8", 11/16", 3/4", 13/16", 7/8", 15/16", 1"
Two pairs of shims are 9/64" and 5/32"
Made of high grade alloy steel hardened to 52 to 58 Rc
These 3" long thin parallels are great for the small vises used on the mini mill.
This set of 1/8" thin parallels contains 9 pairs of parallels that step in 1/16" increments. This gives you more sizes you can use in our small vises.
The two pairs of shims, 9/64" and 5/32" high means that you can space things in 1/64" increments.
Parallel within 0.0002" on the top and bottom. The pairs are matched in height within 0.0002"