V-DrillGuide Hand Drill Guide for Inch Drills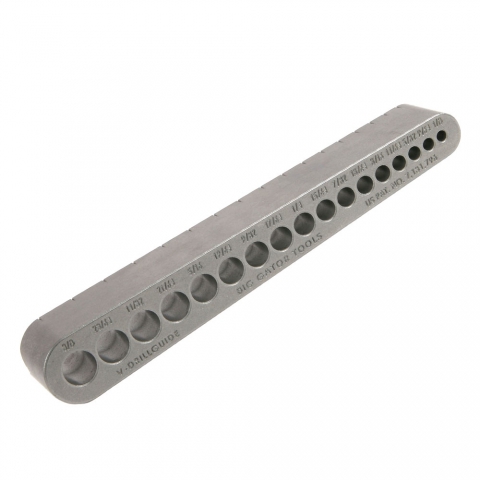 Drill guide is sized for drill bit sizes: 1/8" to 3/8"
17 drill sizes – 1/64" increments
Special nickel alloyed steel heat treated for durability
V-DrillGuide Hand Drill Guide by Big Gator Tools™ is like a portable drill press for precision alignment.
The V-groove along the bottom of the guide allows for perpendicular alignment with all drill sizes on round parts or corners.
The image shows both the top and bottom of the guide.
The bottom surface is precision ground to assure stability and accurate perpendicular alignment on flat surfaces.