Lathe CNC, Tormach 15L Slant Pro Starter Package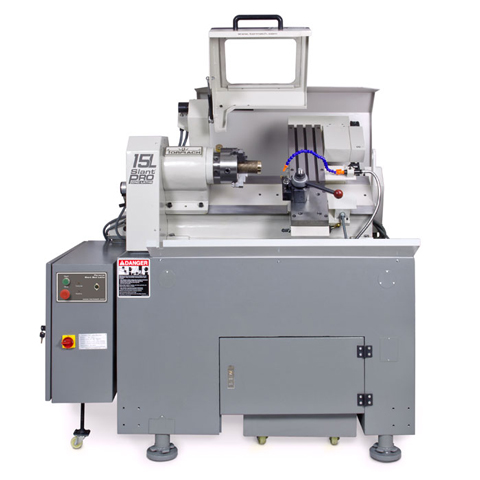 15" Diameter swing over bed
3 HP Spindle (up to 3500 RPM)
D1-4 Nose with removable 5C taper Insert
25" Carriage
Conversational programming
The Tormach 15L Slant-PRO™ is a compact CNC slant-bed lathe designed for prototyping and light production work. With highly customizable workholding, rigid tapping support, and a host of configurable options and upgrades, the Tormach 15L Slant-PRO™ is a multipurpose CNC lathe for the small shop.
This CNC lathe can be accessorized with a wide array of tool changing and work holding options, including gang, quick change, or fully automatic tool changing, collet closers, etc. The available spindle speed range and horsepower make it well suited to cutting most metals, as well as plastics and non-abrasive composites. Conversational programming screens make this lathe a versatile prototyping tool and easy to program CNC tool. Many part geometries can be programmed on the control without resorting to CAD/CAM.
The Starter Package includes the 15L Slant- Pro Lathe, Manual Oil Pump, Full Enclosure Kit, Lifting Kit, PathPilot Controller, Controller Arm, Waterproof Mini-Keyboard, Cable Kit, Wireless (Wi-Fi) Network Adapter for PathPilot, LCD Monitor, Jog Shuttle Controller, PathPilot Controller Vesa Mount, Waterproof Mouse, Basic 3 Piece Indicator Set, Lathe Tool Starter Kit #1, OD Threading Tool, 1 ER20 Collet Chuck, 15 pc. ER20 Collet Set, Plain Center Drill Set, 1/16 in. - 1/2 in. Jobber Length Drill Bit Set, Quick Change Tool Post Kit, 3-Jaw reversible 6 in. Lathe Chuck, 1 Gallon of Synthetic Coolant, Floating Oil Collection Pillow, and 1 gallon of Machine Way Oil.
**NOTE - ADDITIONAL CHARGES WILL APPLY** - This machine ships directly from a Tormach warehouse. Freight charges and sales tax will be calcualted by Tormach and will be added to your order prior to shipping. See Shipping Tab for full details.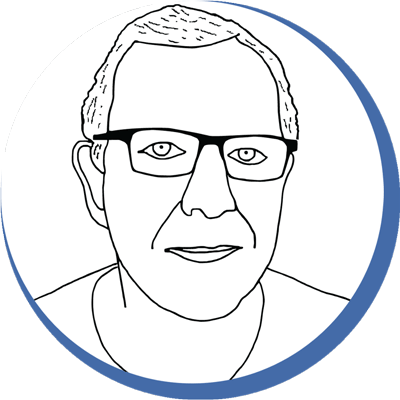 Chris' Tips
Here are data sheets for the machines that we sell.
Cast iron frame
15" Swing over bed diameter
Onboard Conversational Programming Interface
Native 5C Spindle. A removable taper insert provides up to 1.4" spindle bore
D1-4 Spindle Nose; accepts D1-4 cam-lock lathe chucks
Extra Long 24.5" Carriage; Supports QC Tool Post, Gang, and Turret Tooling
Rigid Tapping Support
3500 RPM Spindle
12 mos. factory warranty
Specifications

| | |
| --- | --- |
| Swing Over Bed | 15" (381 mm) |
| Swing Over Saddle | 6.2" (157 mm) |
| Spindle Through Hole | 1.4" (36 mm) |
| Spindle Motor Output | 3 hp (2237 Watts) |
| Spindle Taper | 5C |
| Spindle Nose | D1-4 |
| Spindle Speed | 50 - 3500 RPM |
| Carriage Travel (X, Z) | 10" x 12" (254 mm x 305 mm) |
| Power Requirements | 240 V 60 Hz |
| Power (Secondary) | 120 V 60 Hz |
| Crated Weight | 1580 lbs (718 kg) |
| Overall Dimensions (W x D x H) | 58" x 29" x 66" (1473 mm x 737 mm x 1676 mm) |
| Crate Dimensions (W x D x H) | 65" x 37" x 65" (1651 mm x 940 mm x 1651 mm) |
This machine ships directly from a Tormach warehouse. It might be a day or two longer before it ships, and you will receive it in a separate package from other items on your order. You might receive this item a few days before or a few days after you receive items shipped from our warehouse.
**NOTE - ADDITIONAL CHARGES WILL APPLY** - Tormach calculates freight charges and sales tax once an order is made, and those fees will be added to your order prior to shipping. To receive an exact quote on products, tax, and shipping, please choose the "Quote" option at checkout. Upon receipt, we will contact Tormach and create you a written quote, which will be emailed to you within a couple of days of your inquiry. Quotes are good for 30 days from time of issuance. Bypassing the quote process will result in an incorrect billing to your credit card and your order will not process until the full fees are paid.