Collet Chuck, ER-16, Straight Shank, Professional Grade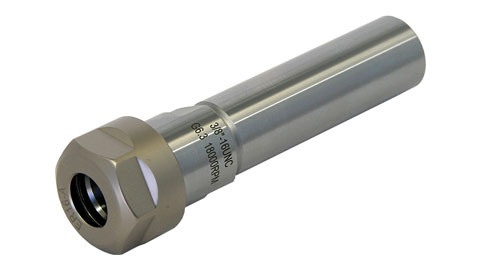 3/4" x 2 1/2" shank ER-16 collet chuck
Made of 20CrMnTi alloy steel
Max runout is 0.0003"
Balanced to 18,000 RPM
Electrolysis nickle coating
Collet Chuck, ER-16, Straight Shank, Professional Grade
This ER-16 straight shank collet chuck is a great tool for holding small end mills and engravers. It is made of 20CrMnTi alloy steel and is balanced to 18,000 RPM. The maximum runout is 0.0003" (0.0076 mm).
ER-16 collets have a range of 1/32" to 3/8" (0.5 to 10.0 mm). The overall length is 4.087" (104 mm) and the width at the nut is 1.102" (28 mm).
*Collet must be assembled into a collet chuck nut before inserting into the collet chuck.