T-Bolt, Compound Rest, M8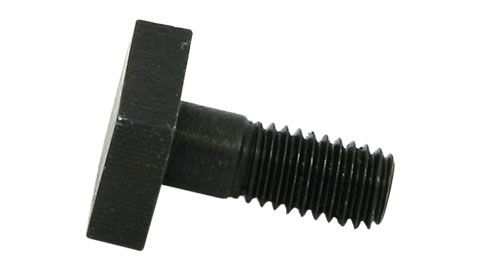 T-Bolt M8
Used on compound rests
Length 22mm when measured like a bolt
Head: 16mm x 15mm x 5.5mm (0.63" x 0.59" x 0.22")
Part # 255 on SC4 parts diagram (SC4-255).
T-Bolt for compound rest, M8. Length 22mm (0.866") when measured like a bolt. Overall length 27.50 mm (1.08").
The head is 16mm x 15mm x 5.5mm (0.63" x 0.59" x 0.22")
Some machine manufacturers will identify this bolt as GB/T 37. The Guobiao Standards (China) lists GB/T 37 as a bolt for t-slot.
See Used On tab for reference to machines using this part and the corresponding drawing number.
In your instruction manual, this part appears on the parts list as:

Click your model to see the complete parts list.