Belt, Timing 6x10 Micro Lathe, 83 Teeth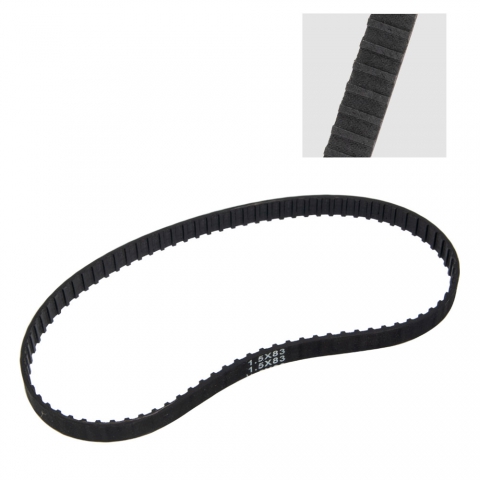 83 teeth
Width 10 mm
Fits C1 6x10 micro lathe
Micro lathe drive timing belt for C1 (6x10) micro lathe.
This is the main drive belt for the micro lathe. This micro lathe drive belt is marked 1.5x83 and has 83 teeth. Common lathes that this fits include Micro-Mark 85181 and Shop Fox M1015.
See compatibility tab for reference to machines that are compatible with this product.
Compatibility
This product works with the following lathes. (If your machine is not on this list, we cannot verify compatibility.)
Grizzly M1015 Shop Fox 6x10 Micro Lathe
Micro-Mark 85181 MicroLux 6x10 Micro Lathe
SIEG C1 6x10 Micro Lathe
Woodstock International M1015 Shop Fox 6x10 Micro Lathe