Sleeve, X-Axis Handwheel, HiTorque Large Bench Mill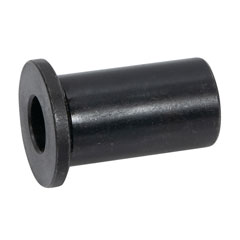 Sleeve for X-Axis handwheel
HiTorque Large Bench Mill and SIEG SX3.5
Slides into the 20 mm bore of the X-Axis hand wheel
Gives free motion when clutch is not engaged
Sleeve for the X-Axis handwheel for the HiTorque large bench mill and SIEG SX3.5 large bench mills.
The sleeve slides into the 20 mm bore of the X-Axis handwheel and over the feed screw. The sleeve allows the hand wheel free motion when the clutch is not engaged.
Nominal diameter 20 mm, length when measured like a bolt 35 mm. Overall length 39 mm.
In your instruction manual, this part appears on the parts list as:

Click your model to see the complete parts list.