Lathe CNC, Tormach 8L Slant Pro Entry Package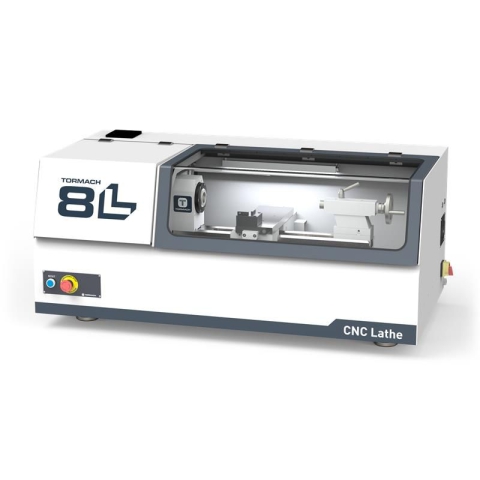 8" Diameter swing over bed
1.5 HP Spindle (up to 5000 RPM)
5C Spindle
15" Carriage
Conversational programming
A native 5C 5000RPM 8 in. swing over bed, 10 in. of travel lathe.
The 8L is a native 5C lathe that offers a 1.5 HP (1.11 kW) spindle that runs at 180-5000 RPM. It comes with a fully assembled enclosure as part of the base model. The footprint remains small, ringing in at 26 in. x 50 in., and the lathe itself is attached to a hand-scraped 140 pound cast base.
**NOTE - ADDITIONAL CHARGES WILL APPLY** - This machine ships directly from a Tormach warehouse. Freight charges and sales tax will be calcualted by Tormach and will be added to your order prior to shipping. See Shipping Tab for full details.
This item ships directly from our supplier in Wisconsin to you. It might be a day or two longer before it ships, and you will receive it in a separate package from other items on your order. You might receive this item a few days before or a few days after you receive items shipped from our warehouse.