On Sale


Value Packs


New Products


All Products


Catalog


Store Location


Outlet Store
Machinist's Calculator




lmscnc.com/calc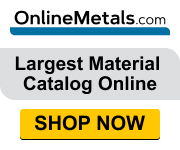 Digital Position Readout, 3-Axis 3811

(Discontinued)
Part Number: 3811

(Discontinued)


Weight: 40.0 lb


Price: $799.00


This product is currently backordered.

Estimated availability:
Unknown
What is "estimated availability"?


Click this button if you want to receive an email notification when this product becomes available.



Share this page:
http://lmscnc.com/3811



5 microns (0.0002") resolution glass scales of your choice up to 40.3" of travel
Easy to read color LCD display
Kit prices includes scale sizes up to 1000mm
Sealed to protect from dust, fluids or fumes
3 Year USA warranty

Description

The ES-12C has been completely redesigned and is the latest from Easson. The Color LCD display is extremely easy to read, and the screen has over a dozen different built in, user selectable color schemes. It graphically shows the function you've programmed in real time, meaning it draws exactly what you programmed, and can see the cut before you cut it! Resolution is industry standard 5 microns (.0002"). The enclosure is sealed to protect the electronic circuitry from dust, fluids or fumes. Basic and special functions are accessed via the front tactile keypad. Kits include everything you need - a display head, power supply, mounting arm, power cord, operators manual, standard length scales of your choice, shields, mounting hardware, a handy collet holder, brackets, etc. Kit prices includes scale sizes up to 1000mm at no extra charge.

110/220V Operation

Chris' Tips

Chris' Tips
You have to tell us which scales you need. This is always based on your machine's travel. Here is how to measure your machine's travel: With the machine off, position the machine to one end of its travel. With a grease pencil, make a mark across where the moving and stationary surfaces meet. The line should be half on the moving part and half on the stationary part. Next, move your machine to the opposite end of its travel, and then simply measure the distance between the marks. Now, add ¾" to the distance you measured and convert it to mm by multiplying by 25.4. (Or, measure the distance in mm, and add 20 mm.) Round up to the next even 50 mm and that's the scale you need. Let's look at an example:

| | | |
| --- | --- | --- |
| Measured distance | 5.63" | 143 mm |
| Add ¾" (20 mm) margin | 0.75" | 20 mm |
| Required scale travel | 6.38" | 163 mm |
| Convert to mm | 162 mm |   |
| Next scale size | 200 mm | 200 mm |

Now repeat this procedure for the other axes on your machine.Here are the scales needed for a couple machines:
LMS HiTorque Mini Mill:  X=350,  Y=150,  Z=300
LMS HiTorque Bench Mill: X=450,  Y=200,  Z=350
Most Mini Mills:  X=300,  Y=150,  Z=250Scale-Based DRO Packages are designed to mount on any machine within the range of the scales. They all come with 'universal' mounting brackets. These mounting brackets are probably all you need to mount the DRO on large machines. On smaller machines (including mini lathes and mini mills) you will probably need to make some mounting brackets. Note that the Bluetooth DRO packages, except the universal models, come with all the brackets required for the machines they support. All scale-based DRO installations require drilling and tapping a number of holes in the machine. The biggest challenge is usually the cross slide on small lathes and the X-axis on small mills. On small lathes, the answer is sometimes to mount the DRO scale hanging in space behind the cross slide. On small mills, the smaller cross section of the Shooting Star and the DRO Pros magnetic scales can make it significantly easier to mount the X-axis scale behind the table without restricting the table travel. Glass scales are a challenge to mount on small machines.

Features

This DRO kit features the following:
Clear Zero: Sets the current position to zero. Allows you to specify any desired point as the "0" reference point.
Inch/Metric Display: Allows you to choose between inch and metric display.
Direct Entry: Allows you to manually input the desired dimension and coordinate.
Result Transfer: A point value computed from the calculator feature can be entered and found.
ABS/INC (Absolute/Incremental): Allows the operator to switch between absolute and incremental display. Absolute display references the work piece zero coordinate you define. Incremental display references any arbitrary coordinate/position without losing your designated zero point.
Center Find Function: Automatically calculates the center of the work piece after the edges are located.
199 Reference or Sub Datum Memory (SDM) Points: Ideal for repetitive machining, lets you create exact copies of your original work piece. Enter points as you move to them on your work piece or enter them in a list format.
Power Off Memory (Reference Datum Memory): Allows you to store the work piece zero position in memory. If the machine is turned off at night or there is a power failure, the zero reference point can be recovered without having to re-establish the work piece zero point.
Linear Hole Tool Positioning: Provides a linear hole positioning function for drilling holes a fixed distance apart, at any angle.
Incline Tool Position: Allows you to accurately position the work piece at an angle on the work table. Also allows an incline function for machining parts positioned on an inclined surface.
Bolt Hole Circle (aka PCD or Pitch Circle Diameter): Using the bolt hole circle function, you can drill holes in a circle from a designated center point.
Arc Machining: Allows you to make radius and arc cuts.
Calculator: Built-in calculator function, which provides mathematical and trigonometric functions such as: add, subtract, multiply, divide, sine, cosine, tangent, square root, etc.
Parameters Setup: Enables you to reverse the direction a scale reads, also allows the operator to perform a memory check.

Specifications

Specifications

| | |
| --- | --- |
| Repeatability | 2 μm, 0.002 mm, 0.0001" |
| Resolution | 5 μm, 0.005 mm, 0.0002" |
| Specified Accuracy | 6 μm, 0.006 mm, 0.0002" / 50 mm travel |
| Accuracy / Foot | 0.0014" (0.036 mm) |
| Accuracy / 100 mm | 0.0005" (0.012 mm) |
| Scales Cut to Length by User | No |
| Scale Technology | Glass |
| Scale Protection | Coolant & dust resistant |
| Voltage | 120-240 V |
| Clear to Zero | Yes |
| Direct Entry of Position | Yes |
| Inch/mm Display | Yes |
| Power Off Memory | Yes |
| Reversible Count Direction | Yes |
| Find Center | Yes |
| Bolt Circles | Yes |
| Bolt Lines | Yes |
| Preset Points | No |
| Tool Offsets | No |
| Radius/Diameter | Yes |
| Incremental/Absolute | Yes |
| Calculator | Yes |
| Arc machining | Yes |
| Linear Error Compensation | Yes |
| Made in | China |
| Warranty | 3 years |
| Phone Tech Support | Free |

Compatibility

Compatibility

This product works with the following mills. (If your machine is not on this list, check with us before ordering.)

Bolton XJ-9510 Mill/Drill
Clarke CMD300 Milling Drilling Machine
Grizzly G8689 Mini Milling Machine
Hare & Forbes HM-10 Mill/Drill
Princess Auto 8507667 Powerfist Mini Mill
SIEG X2-MT3 Mini Mill
Micro-Mark 82573 MicroLux Milling Machine
BusyBee CX605 Craftex Mini Mill
Cummins (Tools Now) 7877 Mini Mill
Eastwood 32498 Mini Mill
Harbor Freight 44991 Central Machinery Mill/Drill
Homier 03947 Speedway Mini Mill
Northern Tool 49657 KLUTCH Mini Mill
Penn Tool Co XJ-9510-1 Precise Mini Mill
SIEG X2-R8 Mini Mill
Travers Tools OT2213 OTMT Mini Mill
SIEG X2P Mini Mill
LittleMachineShop.com 4962 SIEG Mini Mill
SIEG X2D Mini Mill
SIEG X2L Mini Mill
WEN 33013 WEN Mini Mill
SIEG X2LF Mini Mill
BusyBee CX612 Craftex Mini Mill
SIEG SX2 Mini Mill
Micro-Mark 84630 MicroLux Mini Mill
LittleMachineShop.com 3900 HiTorque Mini Mill
SIEG SX2L Mini Mill
LittleMachineShop.com 4190 HiTorque Mini Mill
LittleMachineShop.com 3990 HiTorque Mini Mill
LittleMachineShop.com 3960 HiTorque Mini Mill
SIEG SX2LF Mini Mill
Grizzly G0781 Mill/Drill
SIEG X2.7 Bench Mill
SIEG X2.7L Bench Mill
WEN 33075 WEN Bench Mill
LittleMachineShop.com 6500 HiTorque Bench Mill
LittleMachineShop.com 5500 HiTorque Bench Mill
SIEG SX2.7 Bench Mill
LittleMachineShop.com 5550 HiTorque Bench Mill
LittleMachineShop.com 6550 HiTorque Bench Mill
Grizzly G0463 Mill/Drill
Harbor Freight 93885 Central Machinery Mill/Drill
SIEG X3 Small Mill
Woodstock International M1110 Shop Fox Small Mill
BusyBee CX611 Craftex Small Mill
Grizzly G0619 Mill/Drill
SIEG SX3 Small Mill
Travers Tools OT2225SX3 OTMT Small Mill
Grizzly G0759 Mill/Drill With Stand
Grizzly G0704 Mill/Drill With Stand
Grizzly G3102 Vertical Mill
Grizzly G3103 Vertical Mill
Harbor Freight 42976 Central Machinery Mill/Drill
SIEG X3.5 Large Bench Mill
LittleMachineShop.com 6700 HiTorque Large Bench Mill
LittleMachineShop.com 6750 HiTorque Large Bench Mill
Grizzly G0720R Bench Mill
Grizzly G0722 Bench Mill
Grizzly G0720 Bench Mill
SIEG SX4 Bench Mill
Harbor Freight 33686 Central Machinery Small Mill
Rong Fu RF-xx Milling & Drilling Machine
BusyBee CX705 Craftex Lathe Mill Combo
Grizzly G0516 Lathe Mill Combo
SIEG M6 Multi-purpose Machine

Shipping

This item ships directly from our supplier in California to you. It might be a day or two longer before it ships, and you will receive it in a separate package from other items on your order. You might receive this item a few days before or a few days after you receive items shipped from our warehouse.

Click here to see the tabs view of this page.
Copyright © 2007-2021 LittleMachineShop.com

Phone: (800) 981-9663