Tool Bit, 3/8" x 2-1/2", M2 HSS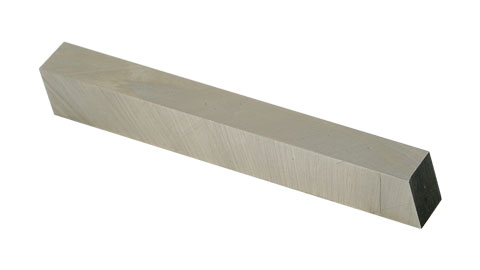 3/8" x 2-1/2" Tool Cutting Bit Blank
Made of high speed steel (M2) for maximum durability and performance
Heat-treated for added toughness and wear resistance
Ideal for a variety of lathe applications, from roughing to finishing
Our 3/8" x 2-1/2" lathe cutting tool bit blank is made of high speed steel (M2) for maximum durability and performance. It is perfect for a variety of lathe applications, from roughing to finishing, and can be easily shaped to fit your specific cutting needs.
The M2 steel is heat-treated for added toughness and wear resistance, making it ideal for heavy duty cutting operations. this tool bit is capable of withstanding high temperatures and stress during use, ensuring a long lifespan.
The 3/8" size and 2.5" length of the tool bit make it suitable for a wide range of applications, including turning and shaping. Its blank shape allows you to customize it to fit your specific needs by grinding or sharpening it to the desired shape and angle. Its sharp edge and fine tip allow for precise and accurate cuts, making it an ideal choice for precision machining and prototyping tasks.
Whether you're working with aluminum, steel, or other metals, this tool bit is up to the task. It is a versatile and essential tool for any metal lathe operator looking to achieve high-quality results. Add it to your tool collection today and experience the convenience and efficiency it brings to your projects.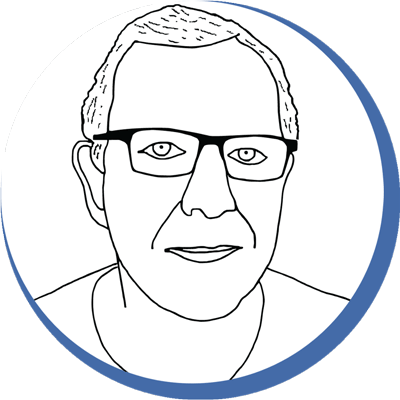 Chris' Tips
These tool bits are accurately ground on four sides and can be used as inexpensive parallels to support work on the mini mill or surface plate.We carry both imported tool bits made of M2 high speed steel and American-made tool bits made of T-15 high speed steel from the A. R. Warner Co.

AISI M-2 is an a

ll-purpose grade with notable toughness. Good wear resistance and hot hardness qualities.

Typical Chemistry


•

Carbon 0.85%


•

Manganese 0.30%


•

Silicon 0.30%


•

Chromium 4.15%


•

Vanadium 1.95%


•

Tungsten 6.40%


•

Molybdenum 5.00%


•

Sulfur 0.03% max

Typical Hardness


•

Rc 62-65


Compatibility
This product works with lathes with a 0.375 to 0.5 inch tool bit size including:
Harbor Freight 44859 Central Machinery 8x12 Precision Mini Lathe
Grizzly G0768 8x16 Benchtop Lathe
LittleMachineShop.com 3536 HiTorque 8.5x16 Bench Lathe
SIEG C4 8.5x16 Bench Lathe
SIEG SC4 8.5x16 Bench Lathe
Travers Tools OT218410 OTMT 8x16 Bench Lathe
LittleMachineShop.com 3540 HiTorque 8.5x20 Bench Lathe
LittleMachineShop.com 3595 HiTorque 8.5x20 Deluxe Bench Lathe
LittleMachineShop.com 7500 HiTorque 8.5x20 Bench Lathe
LittleMachineShop.com 7550 HiTorque 8.5x20 Deluxe Bench Lathe
BD-920N Jet 9x20 Lathe
Grizzly G4000 9x19 Bench Lathe
Harbor Freight 45861 Central Machinery 9x20 Bench Lathe
Busy Bee Tools CX705 Craftex 10x21 Lathe Mill Combo
Grizzly G0516 10x21 Lathe Mill Combo
SIEG M6 10x21 Lathe Mill Combo