Armor Wrap 30G Corrosion Inhibiting Paper, 10 Sheets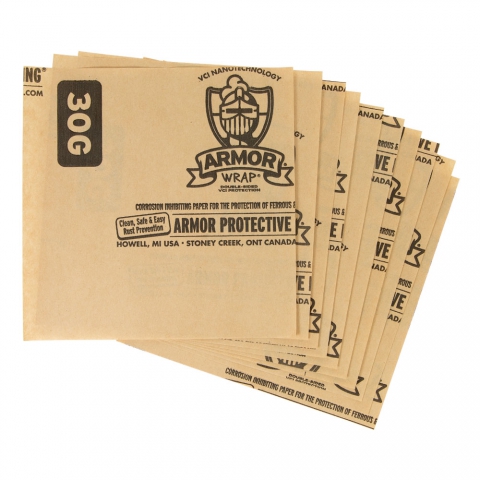 10 Sheets 6" x 6" Armor Wrap Corrosion Inhibiting Paper
Protects exposed metal in enclosed spaces
Proprietary VCI nanotechnology
For ferrous & non-ferrous metals
Protect your valuables and tools from rust and corrosion
Put a sheet in each drawer of your tool box to prevent corrosion.
The new global standard in corrosion inhibiting paper for ferrous & non-ferrous metals. ARMOR WRAP® VCI papers utilize proprietary VCI nanotechnology, and are essential to keeping your stored items and in-process metals protected and corrosion-free for years.
ARMOR WRAP® VCI papers are impregnated on BOTH sides and provide protection for up to three years.
This 30# ARMOR WRAP® VCI Paper is environmentally safe, fully recyclable, biodegradable and non-toxic. ARMOR uses only the highest quality virgin neutral pH kraft paper available. The 30G paper is the best all-around solution since it works extremely well protecting ferrous and non-ferrous metals.
Protects exposed metal in enclosed spaces without harmful effect on electrical, mechanical or chemical properties.
Use in any enclosed space with metals including your toolbox, gun case or safe, tackle box, truck bed box, and safety deposit box.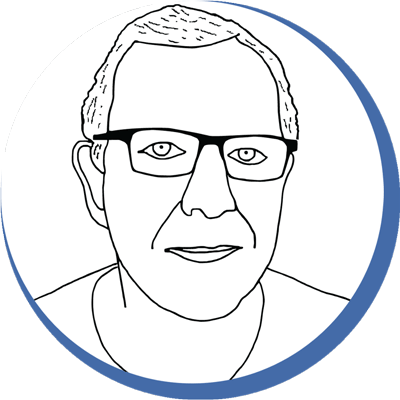 Chris' Tips
VCI is an acronym for Volatile Corrosion Inhibitor. VCI chemicals are a class of corrosion inhibiting compounds, which have sufficient vapor pressure to release molecules from the compound into the air. Corrosion begins when an electrolyte (water, oxygen, humidity) is present on the surface of a metal. When this happens, electrons then flow from high-energy areas of the metal to low energy areas in a loop, through the electrolyte. The corrosion process results in the formation of oxidation on the metal surface. ARMOR VCI Nanotechnology™ retards this reaction by passivating the surface and inhibiting or depressing the electro-chemical mechanism that triggers oxidation, i.e. the current flow from anode to cathode. Electrical current attempts to flow from the anode through the electrolyte into the cathode but cannot, because of the VCI's presence. VCI molecules attach themselves to a metal surface to form an invisible, thin film, possibly only a few molecules or even one molecule thick, to protect metal from attack. ARMOR VCI products can work for several years to prevent corrosion from occurring on the metal surface.Here is the Armor Wrap Paper datasheet.