Bearing, 6206-2RS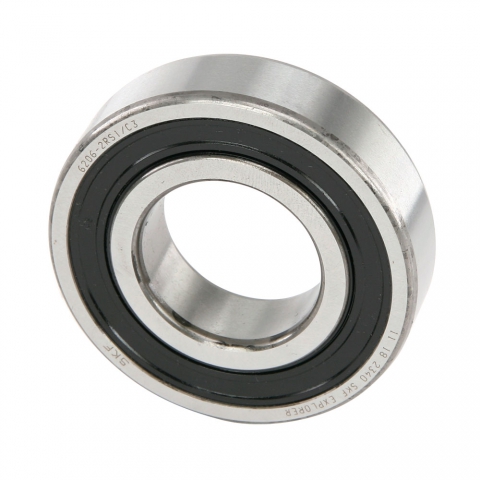 6206-2RS deep groove ball bearing
ID (Bore) 30 mm
OD 62 mm
Width 16 mm
The bearing is 30 mm ID, 62 mm OD, and 16 mm wide.
This bearing is used on the spindle of all mini lathes and mini mills. Two are used on all machines except the mini mill with R8 spindle which uses one.
These are NTN, Nachi, or equivalent brand, permanently lubricated and sealed bearings.
Part # 147 on SC4 parts diagram (SC4-147).
Upper spindle bearing on the 3900, 3960 and 3990 mini mills.
Drawing part #7a on the 3900 and #119 on the 3960 and 3990 mini mills.