Nut, Spindle M27x1.5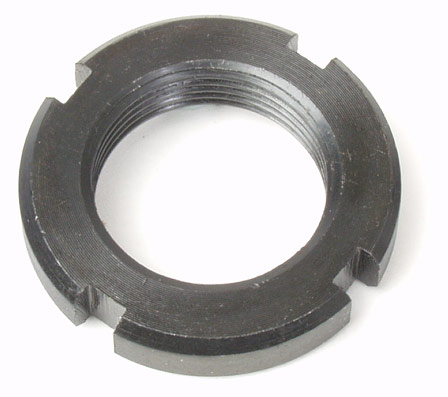 Bearing Lock Nut
M27x1.5 right hand thread
Width: 8 mm
This is the bearing lock nut on the back end of the spindle on the mini lathe and bench lathe.
It has a right-hand M27x1.5 thread.
Used on SC4 Bench Lathes, SC2, C3 and SC3 mini lathes. Also found on the top of the spindle on the X3 small mill.
See Used On tab for reference to machines using this part and the corresponding drawing number.