Drill Chuck, 1/2" Keyless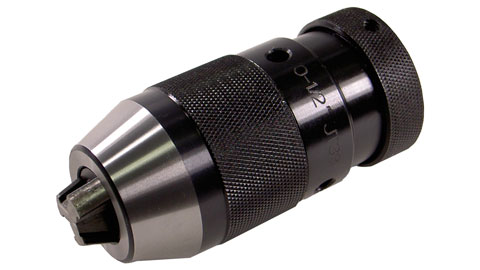 Self-tightening design
No chuck key required
Hardened tool steel
Capacity: 1/32" - 1/2"
Mounts to 33 Jacobs taper arbor
Part Number: 1660
Weight: 1.60 lb
$
24.95
On Sale
Regularly $38.95
1/2" keyless drill chuck.
No chuck key is required with this self-tightening design. The Jacobs keyless chuck is made from hardened tool steel to ensure accuracy and extended life.
The rated capacity is 1/32" to 1/2". Number 33 Jacobs taper mount.
Runout of this chuck is 0.005" (0.13 mm) or less.
Compatibility
This product works with these LittleMachineShop.com products: