Quick Change Tool Post Set for 9x20 Lathe 2271
(Discontinued)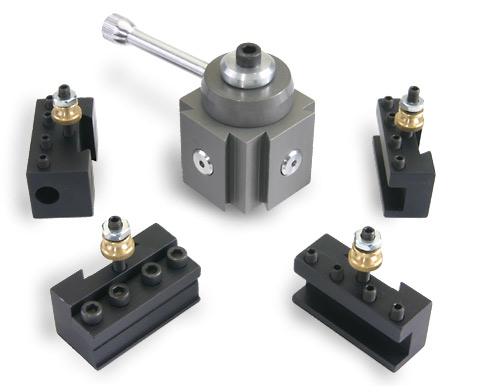 Fits 9x19 and 9x20 Lathes
Made from 6061 T6 Aluminum
Hard Anodized for durability and appearance
No tools required to change tools
Additional tool holders available
Part Number: 2271
(Discontinued)
Weight: 1.50 lb
Price: $99.95


Many people feel that this tool post, at 1 1/2" square, is too small for a 9x20 lathe. But people that do small work on their 9x20's like it.
This quick change tool post set (QCTP) includes the tool post, mounting hardware, two turning tool holders, a boring tool holder and a cut-off blade holder.
Made by A2Z CNC.
The turning tool holders accept tools with 1/4" to 1/2" shank. The boring tool holder accepts boring bars with 3/8" shanks. The cut-off tool holder holds 1/2" tall parting blades.
This tool post mounts on the existing stud. No modifications are required.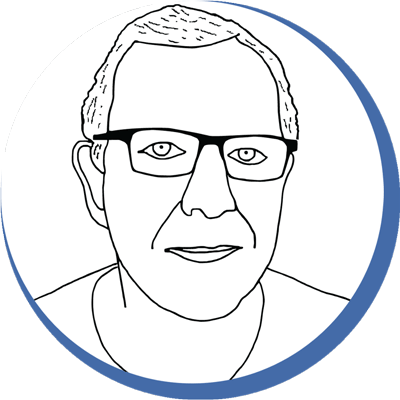 Chris' Tips
See the comparison chart of the quick change tool post sets we carry.A2Z CNC makes versions of this QCTP for many different lathes.
Compatibility
This product works with these LittleMachineShop.com products:
This product works with the following lathes. (If your machine is not on this list, check with us before ordering.)
BD-920N Jet 9x20 Lathe
Grizzly G4000 9x19 Bench Lathe
Harbor Freight 45861 Central Machinery 9x20 Bench Lathe