DVD: Teardown, Tuning & Tramming CLOSEOUT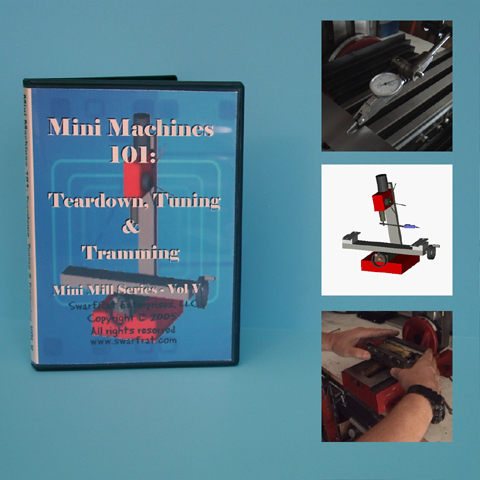 Mini-Machines 101: Teardown, Tuning & Tramming by SwarfRat Enterprises, LLC.
This video guides you step-by-step through a complete disassembly and reassembly of ALL three axes of the mini mill. It shows you how to adjust the gibs to remove play and yet allow free movement of the mill bed and spindle head.
Learn how to adjust the hand wheel assemblies to remove unnecessary backlash, and to align the X- & Y-axis screws with their respective nuts so as to avoid binding during table travel.
See the easy way to tram your mill spindle to closer than 0.001" in all three axes.
This volume is jam-packed with easy-to-follow practical information that is absolutely necessary if you intend to make precision parts!
Running time is approximately 55 minutes.