Retainer for Steady Rest and Follower Rest, M8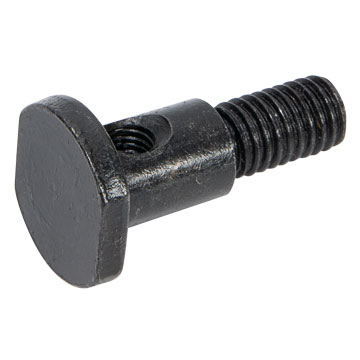 M8 retainer for steady and follower rest
28 mm when measured like a bolt
Threaded for M5 adjusting screw
This is the retainer that holds the fingers on the 8x12 lathe stead rest and follower rest.
The threading is M8 and the retainer is 28 mm when measured like a bolt. It has an M5 threaded hole for an adjusting screw.
The unthreaded shaft that fits into the finger is M10.
See the Compatibility tab for products that work with this product.
Compatibility
This product works with these LittleMachineShop.com products: