Wood Turning Tool Rest and Center, Unimat 4 and SIEG C0 Lathes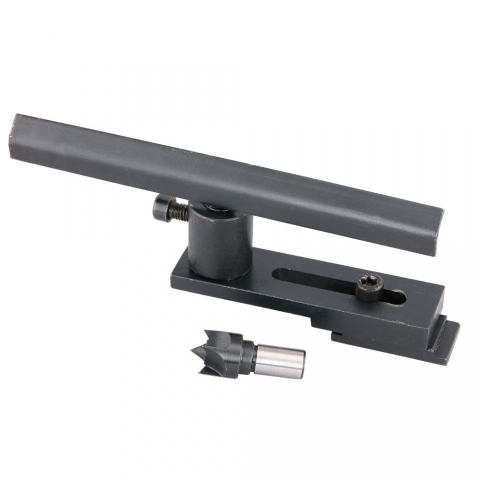 Wood turning tool rest and spur center
150 mm long tool rest
Includes spur center with 10 mm shank
Fits Unimat 4 lathes
Fits SIEG C0 lathes
Wood turning tool rest for small metal lathes. Designed for the SIEG C0 family of micro lathes and Emco Unimat 4 mini lathes. Will fit other SIEG C0 lathes including the Grizzly G0745 and Harbor Freight Central Machinery 95012 micro lathes.
Rest is 150 mm (5.9") long. Set comes with a spur center that has a 10 mm shank.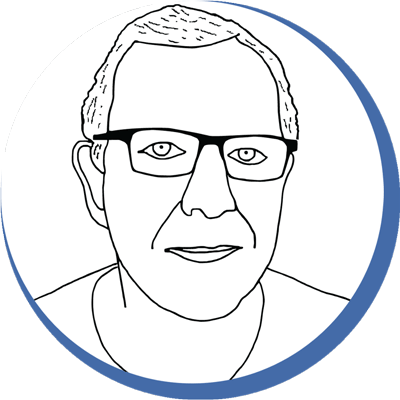 Chris' Tips
This photo shows how the wood turning tool rest mounts on the C0 lathe.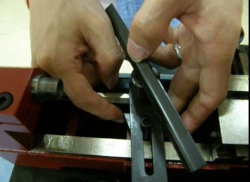 Compatibility
This product works with the following lathes. (If your machine is not on this list, we cannot verify compatibility.)
Emco Unimat 4 3x8 Lathe
Grizzly G0745 4x6 Micro Metal Lathe
Harbor Freight 95012 Central Machinery 4x5 Micro Lathe
SIEG C0 4x5 Lathe