Collet Chuck, 5C Collets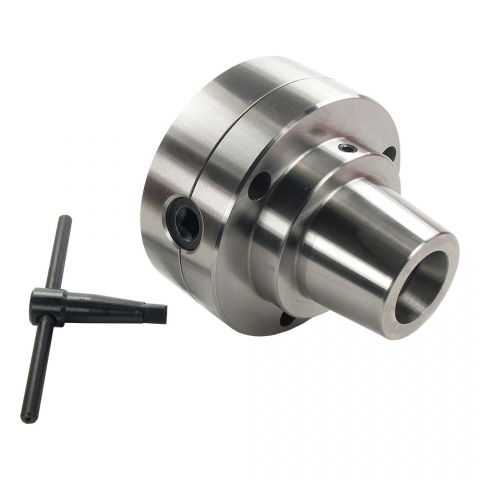 Plain back collet chuck mounts like a lathe chuck
5" (130 mm) diameter
1/16" to 1 1/8" capacity with appropriate collets
Through hole is 1.231"
Front mounted
This 5C collet chuck mounts with three holes for M8 cap screws. They are through drilled and counterbored for bolting on from the front. The registration inset is 95 mm in diameter.
This collet chuck mounts to an adapter plate. See Chris' Tips tab for links to common adapter solutions.
In addition to pre-drilled adapters, you can mount this collet chuck to a 5" backplate that is designed for a 4" flange (see P/N 4771). This backplate needs to be machined and the mounting holes tapped and drilled for M8 mounting hardware. The registration boss on P/N 4771 is approx. 1mm larger than the collet chuck so it would need to be machined down to fit.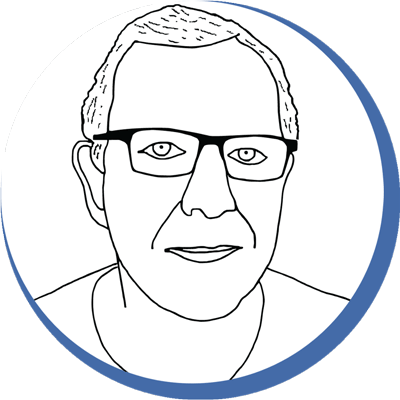 Chris' Tips
Here is a drawing of the 5C collet chuck. You can mount this collet chuck on a mini lathe with a 3" spindle using the PN 2347 adapter. For lathes with a 4" spindle use PN 2961 adapter. Check the product compatibility tab on the adapter record to ensure it fits your lathe. You will have to drill and tap three M8 mounting holes because the collet chuck bolts on from the front.
Compatibility
This product works with these LittleMachineShop.com products: