Edge Finder, 1/2" Shank Electronic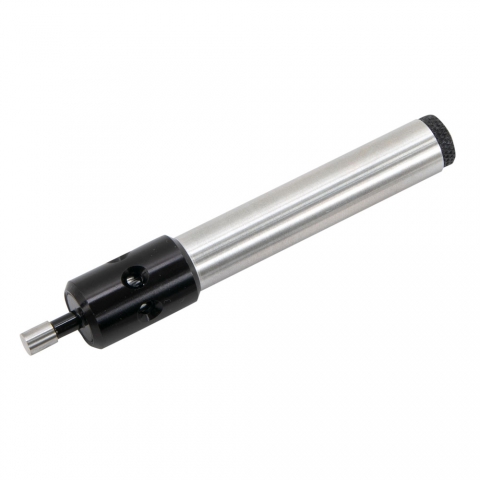 Lights up when it contacts the edge of the work
Repeatable to 0.0002"
Works on any conductive metal
Includes LED light and battery
Made in USA
This electronic edge finder has a 1/2" shank. It is 4" long overall.
This device uses an A23 battery that may also be called 1811A, 23A, 8F10R, 8LR32, 8LR932, A21, A23, BAT012, E23A, EL12, GP23A, K23A, L1028, LRV08, MN21, MN23, MS21, N21, N21, PX32A, PX32AB, PX32B, RV08, RVO8, S21, V23GA, VR22, 23AE, or L1028F.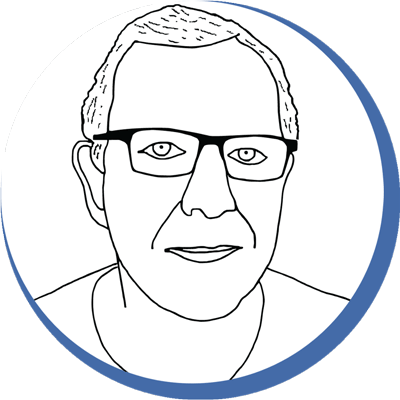 Chris' Tips
Here's what Jim Donnelly says about the PEC Electronic Edge Finder:
"For years I've been using a battery-and-light bulb edge finder, and the problem with it was that under some conditions it was difficult for enough voltage to light up the bulb enough to give you confidence about when you hit an edge.  The PEC edge finder seems to connect the edge discovery to the base of a switching transistor, because the LED turns on brightly with full confidence when you make even the slightest contact.  Sometimes electrical resistance within the milling machine prevents enough current to flow to light a bulb, but there's always enough to switch a transistor to light up the LED."
Compatibility
This product works with the following mills. (If your machine is not on this list, we cannot verify compatibility.)
Grizzly G0463 Mill/Drill
Harbor Freight 93885 Central Machinery Mill/Drill
SIEG X3 Small Mill
Woodstock International M1110 Shop Fox Small Mill
BusyBee CX611 Craftex Small Mill
Grizzly G0619 Mill/Drill
SIEG SX3 Small Mill
Travers Tools OT2225SX3 OTMT Small Mill
Grizzly G0704 Mill/Drill With Stand
Grizzly G0759 Mill/Drill With Stand
Grizzly G3102 Vertical Mill
Grizzly G3103 Vertical Mill
Harbor Freight 42976 Central Machinery Mill/Drill
SIEG X3.5 Large Bench Mill
LittleMachineShop.com 6700 HiTorque Large Bench Mill
LittleMachineShop.com 6750 HiTorque Large Bench Mill
Grizzly G0720 Bench Mill
Grizzly G0720R Bench Mill
Grizzly G0722 Bench Mill
SIEG SX4 Bench Mill
Harbor Freight 33686 Central Machinery Small Mill
Rong Fu RF-xx Milling & Drilling Machine