Gear, 2-Speed Rear Shaft, X3 Mill, Metal CLOSEOUT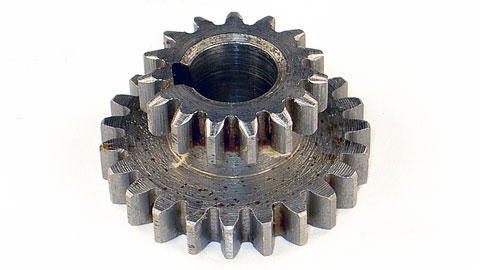 2-Speed Gear fits X3 Mills
15 Teeth / 23 Teeth
5 mm keyway
14 mm Bore
20.7 mm thick
2-speed gear on rear shaft of X3 mill.
This gear has 23 teeth on the larger gear and 15 teeth on the smaller gear.
The bore is 14 mm with a 5 mm keyway.
The gear is 20.7 mm thick.
In your instruction manual, this part appears on the parts list as:

Click your model to see the complete parts list.