Drill Set, 21 Piece Jobber Length HSS, Turbomax Tip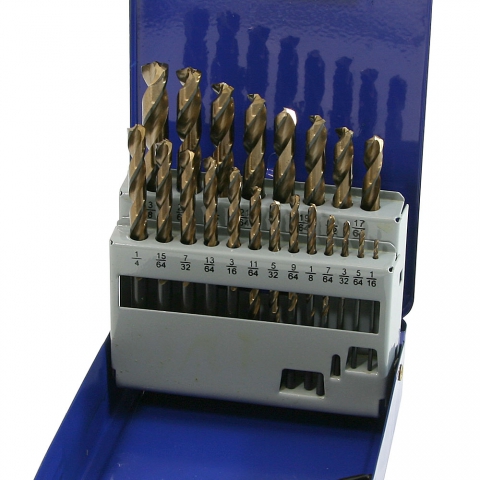 1/16" through 3/8" by 1/64"
Revolutionary tip design stays sharper longer and drills up to 28 percent faster
Three-flatted shank design provides better chuck grip and reduces slippage
M-2 high speed steel for the best combination of strength, heat resistance, and wear resistance
Gold oxide finish.
High speed steel drill bit set with Turbo Point tip.
21-piece set in metal index case includes drill bit sizes 1/16" through 3/8" in 1/64" increments.
These are jobbers length drills with three-flatted shanks on larger sizes. Jobbers length drills are normal length drills.
Three-flatted shank design is ideal for use in keyless chucks.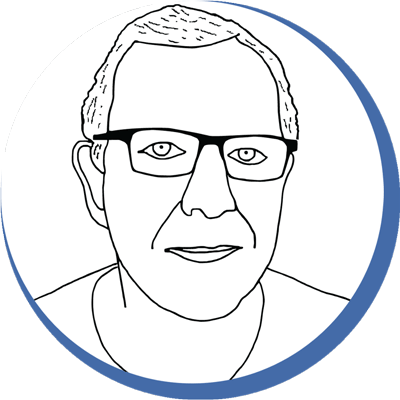 Chris' Tips
A while ago I was helping my brother set up a powder coating facility. We hung a lot of 1-1/2" to 2" gas and compressed air pipe, as well as a lot of conduit. This involved drilling holes in a lot of different materials. One of the guys working with us had a set of drills with this kind of point that we were using. They worked so well that the next time my brother and I were at the store we each bought a set. They really do work markedly better than conventional drills. Use them in your cordless drill as well as your drill press.