Caliper, 6" Outside Spring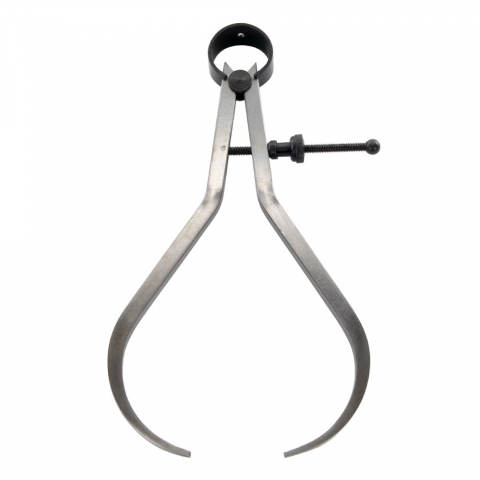 Max. measurement 6" (150 mm)
Flat leg type
Quick adjustment nut
Easy adjustment over entire range
Polished natural steel finish
6" outside spring caliper used to measure the external size of an object.
Outside calipers are useful for transferring measurements from a workpiece to a rule. They are a flexible solution when the work has complex shapes or when measuring round stock.
These calipers have a flat leg design and open to a maximum of 6" (150 mm). The polished steel legs are easily adjusted over the entire range and adjustments can be easily fixed with a quick nut.