V-Blocks, Miniature 0.03" to 0.28" Capacity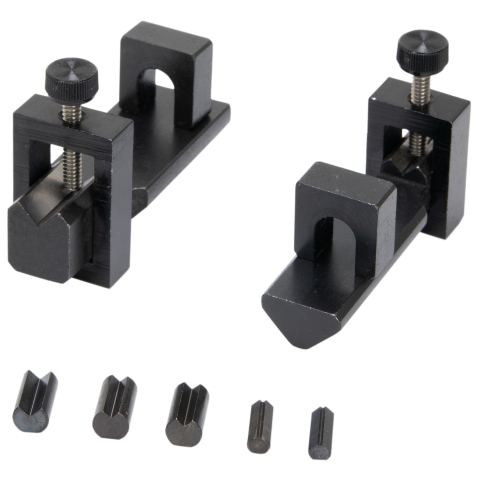 Hold miniature round parts in these small V-blocks
Bridges straddle long workpieces allowing use of hold-down screw of containing V-block
Hardened and precision ground
Square and parallel to 0.0002"
Includes fitted case
These mini V-blocks, held in larger V-blocks, provide a unique and universal way to hold small and intricate parts.
V-block set includes two V-blocks, one with a 0.030" to 0.15" capacity and one with a 0.05" to 0.28" capacity. Also are two bridges and five upper prisms providing 1/8", 5/32", & 3/16" capacity.
This item ships directly from our supplier in California to you. It might be a day or two longer before it ships, and you will receive it in a separate package from other items on your order. You might receive this item a few days before or a few days after you receive items shipped from our warehouse.