Layout & Marking Kit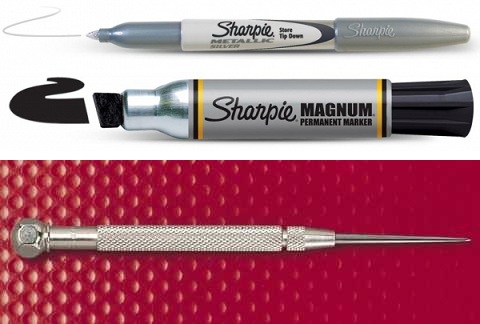 Scriber with 2-3/8" Point, Starrett
Sharpie King Size Permanent Marker, Black
Sharpie Metallic Fine Point Permanent Marker
The big, fat Sharpie King Size in this kit is a great substitute for layout dye. It marks on virtually any surface, provides an opaque covering to scribe, and doesn't dry out in the can.
Not to mention that it avoids all the hassle and limitations of shipping and using hazardous layout dyes.
The Starrett scriber has been the industry standard for many years.
The Sharpie Metallic marker can be used on dark materials where contrast is needed. It is also great for identifying materials in your steel rack.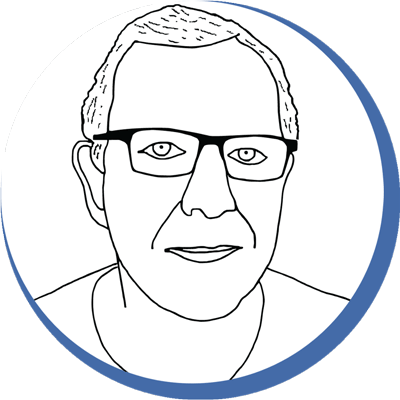 Chris' Tips
Here is the Safety Data Sheet for this product.